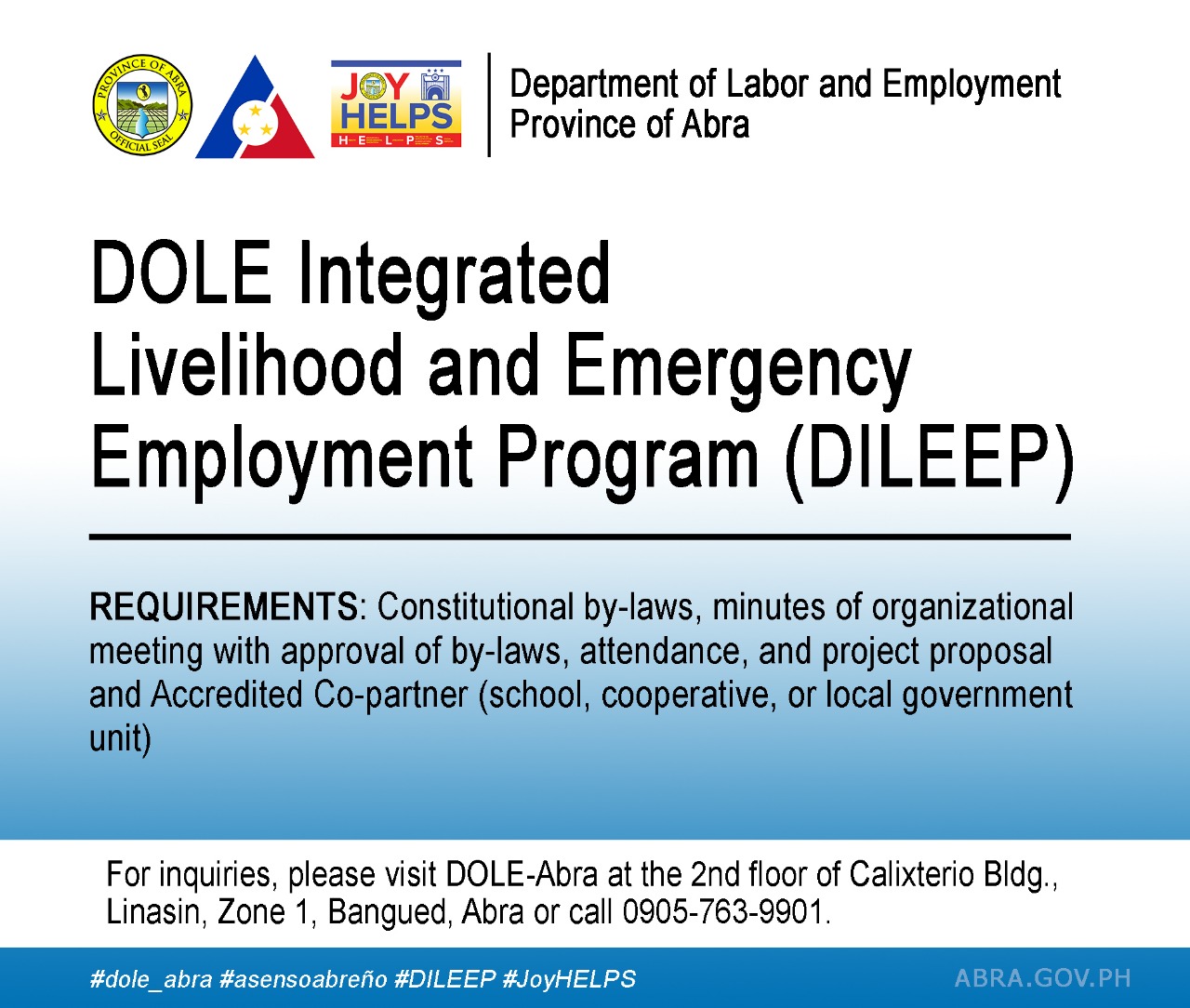 DOLE-Abra Provincial Director Alexander Gumabol said every member of the labor force is qualified for coverage to the DOLE Integrated Livelihood and Emergency Employment Program (DILEEP) as long as they organize themselves and register their association to possess legal personality.

He said an association with a minimum of 15 members need to register at DOLE and submit their constitutional by-laws, minutes of organizational meeting with approval of by-laws, attendance, and project proposal.

To avail of the program, they need an Accredited Co-partner (ACP)–a school, cooperative, or local government unit to manage the finances or cost of the livelihood project.

The checks will be awarded to ACP to purchase the materials or equipment for the livelihood project and then given to the recipient.

DOLE has approved five recipients or associations serving a total of 386 farmers in Lagangilang for this year 2019 with a total budget of P2,726,800 from DOLE and P945,237.40 from the LGU/ACP counterparts.