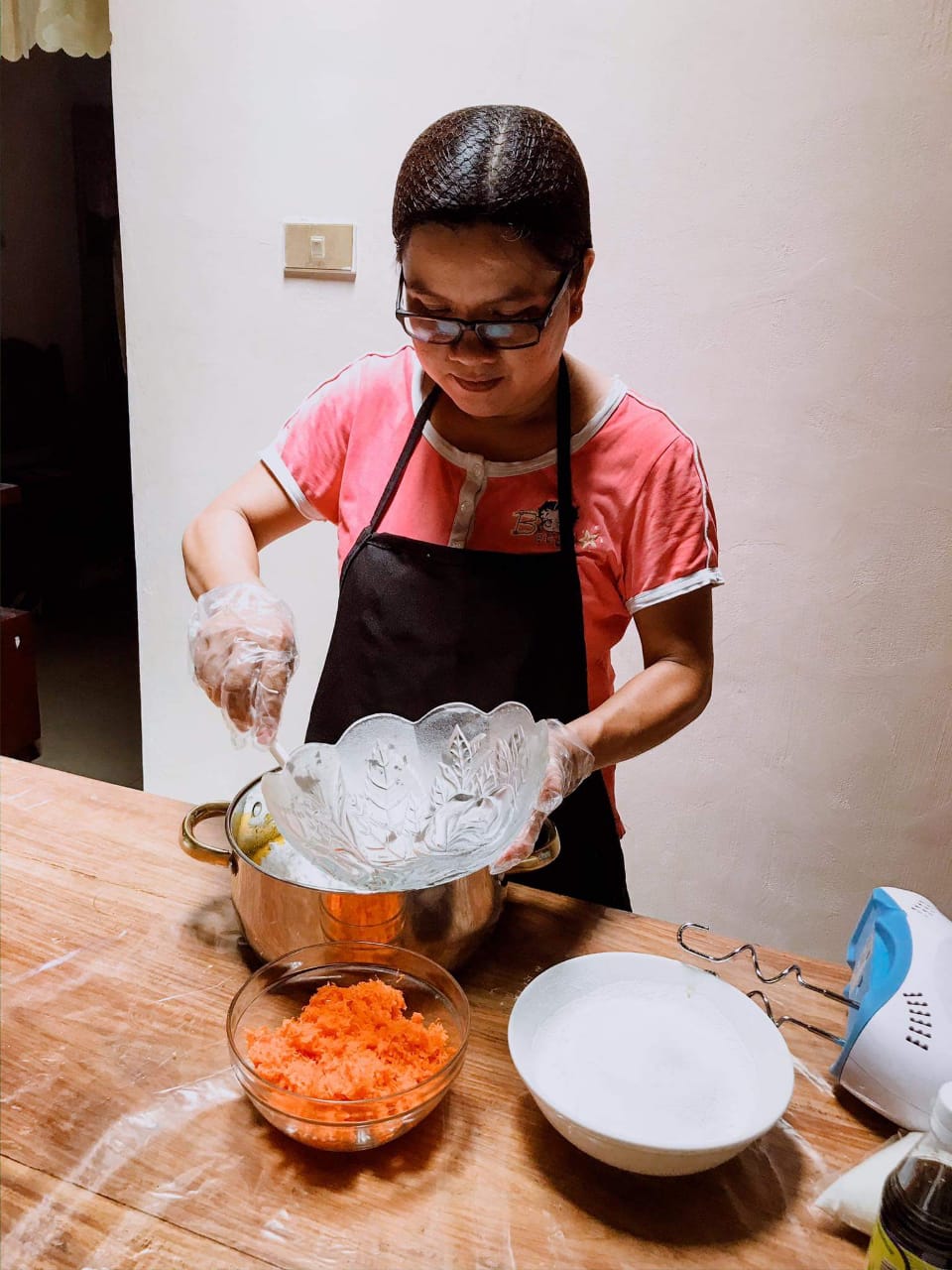 THE BAKER TEACHER:
Gapu iti pannakaipatungpal ti ECQ ditoy Abra idi Marso, rimuar ti talento iti panagluto partikular iti baking ni Ms. Nancy Bragas Millare, maysa a maestra iti pangpubliko a pagadalan ditoy Abra.
Segun kenkuana, gapu ta nakarikep dagiti dadduma a regular a paggatgatangan iti mirienda ditoy probinsia kabayatan iti ECQ, napanunotna nga isun ti agluto ti makan para iti pamiliana. Gapu ta naay-ayo dagitoy iti raman ti pudding a linuto na, imbagada nga i-postna daytoy iti social media tapno aglako. Saanna a ninamnama a ti simple a lutona ket posible nga agbalin a negosio. Adda payen resellersna.
Iti agdama, regular nga aglutluto ni Millare iti pineapple pudding ken agar-aramid payen iti carrot cake with yema cheese. Kinunana pay a gapu iti panaglutlutona ket adda kanayunan a pagbayaddan iti bill ti kuriente ken danum.