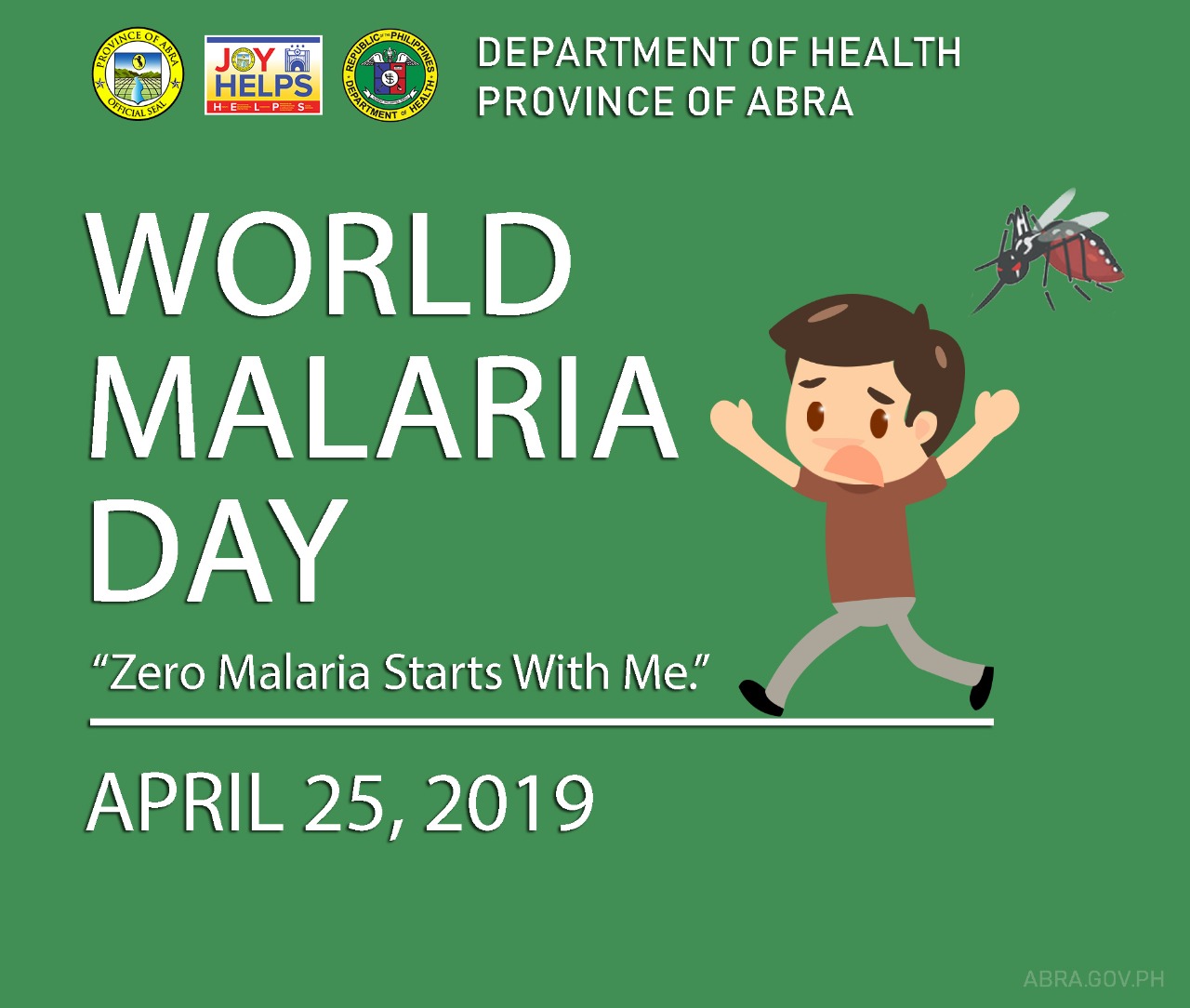 The Provincial Government of Abra is one with the Department of Health in the observance of the World Malaria Day by information dissemination through radio interviews. This year's theme is "Zero Malaria Starts With Me."
Provincial Malaria Coordinator Lilibeth Martin said that it is very good to remember that the province of Abra is malaria-free nationwide since 2015. Martin also encouraged the Abreños to sustain this status.
"Sustainability is easy and hard at the same time. Easy in the sense that we have to work together if we unite in preventing diseases not only malaria. It will be hard if we are hard headed and will not implement precautionary and preventive measures," Martin said.
"We have to act. In the case of malaria, we say we won the fight but it shouldn't be that. There will always be a fight and that is to sustain the malaria-free status in the province of Abra," Martin added.
She is also advising every Abreño to prevent mosquito-to-man contact: always use mosquito nets during night time and be aware of the environment especially in areas with malaria cases.