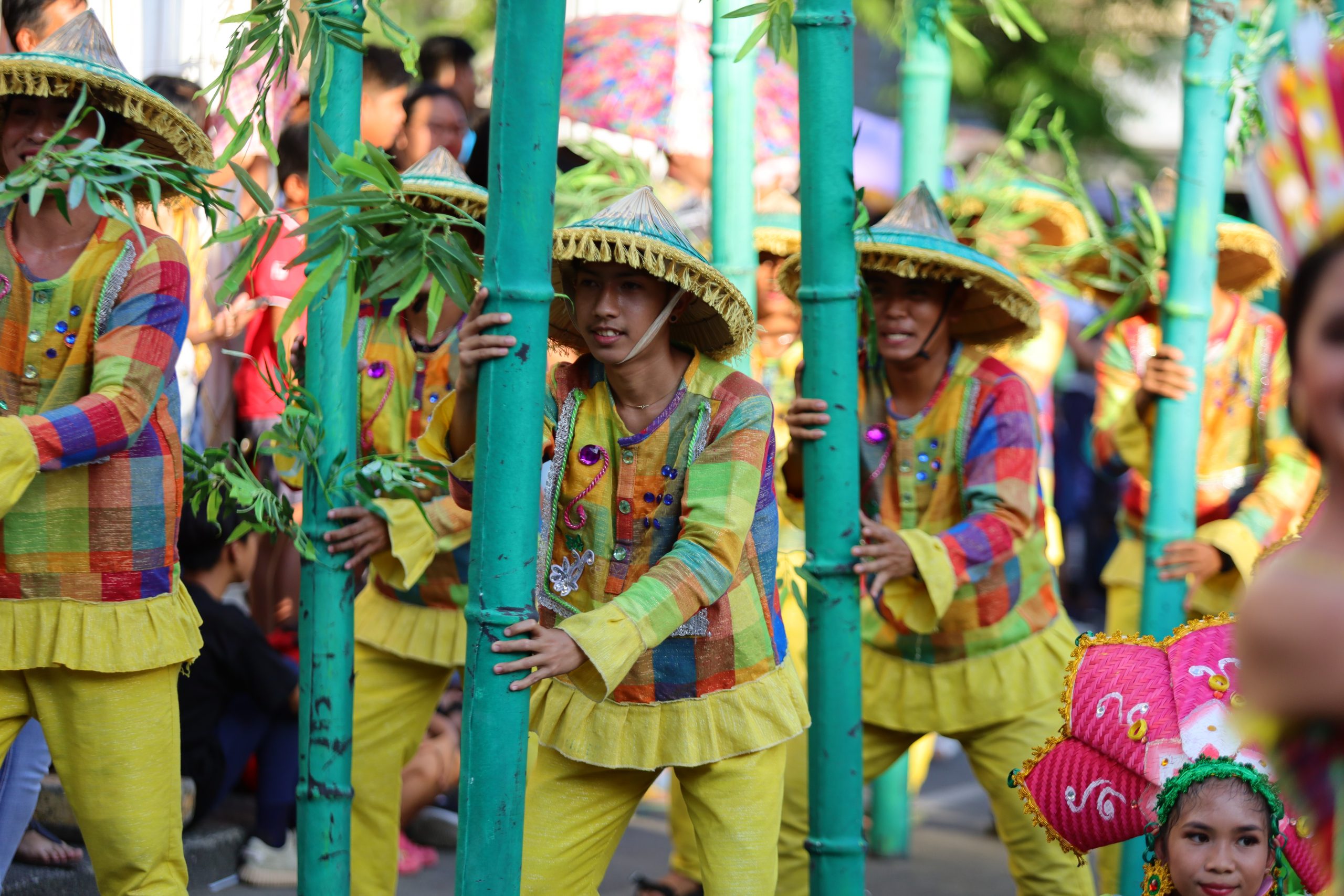 Once again, the government of Abra victoriously showcased its tradition and culture, locally made products, and the character of being a united Abreños in the said festival.
This year's theme, "Cultivating Culture & Tradition, Nurturing Life & Environment; Championing Asenso Abreño" was as well triumphantly portrayed in the Abrenian Kawayan Festival activities. The local products and tourist attractions of Abra were featured in the street dance, parade of lights, and during the grand parade. During the Iloko-Tingguian cultural stage performance, environment protection was presented through the Lapat system and Bagawas ritual. Lapat system regulates the use of natural resources for the sustainability of future generations. Bagawas, a ritual prayer is performed to seal the policies and penalties made by the elders in Lapat.
A day for the educators
This year, Gov. Bernos reserved a special day for teachers. The governor showed appreciation for their valuable contribution not only for the betterment of the students but also to the whole province.
During the Educator's day on March 6, 2020, Education Secretary Leonor Magtolis Briones delivered a speech at Abra Sports Complex. She mentioned that teaching is not just a profession, instead is it a calling, advocacy, and mission.
Empowering farming communities
Department of Agriculture Sec. William Dar through the DA-CAR provided farm inputs including hybrid rice seeds, fertilizers, and farm machines to the farmers' associations of Abra, during the Farmers' Day on March 7, 2020. He assured their continuing intervention to farmers for agricultural development in Abra.
He also attended the groundbreaking ceremony of the Agri-Tourism Complex in Gaddani, Tayum. This project will showcase the agricultural technologies and programs for farmers such as farm demonstration, research, farm mechanism, and livestock production center.
On that day, Sen. Imee Marcos also came to Abra to grace the special day for farmers and had a chance to see the beautiful and creative Abel of Abra that was displayed at the Tienda Ni Gov Trade Fair. Marcos was amazed by Abra's creative and unique Abel and bought several pieces of dress for her personal use.
Celebrating the value of women
Womens' day is always celebrated on March 8 during the Kawayan Festival in line with the International Womens' Day. This year, women from 26 municipalities participated in the disco-themed dance competition and float parade. Golden Gabriela Dancers from Pidigan won the competition while La Paz bags the Best Float award.
Outstanding Agricultural Festival
The Abrenian Kawayan Festival was awarded the Most Outstanding Agricultural Festival and Gov. Joy Bernos as the Outstanding Festival Organizer of the 2020 Philippine Live Entertainment, Arts, and Festivals (LEAF) awards.
Philippine LEAF Awards is an organization created to recognize outstanding live performances in theater, dance, music, and festivals all over the country.