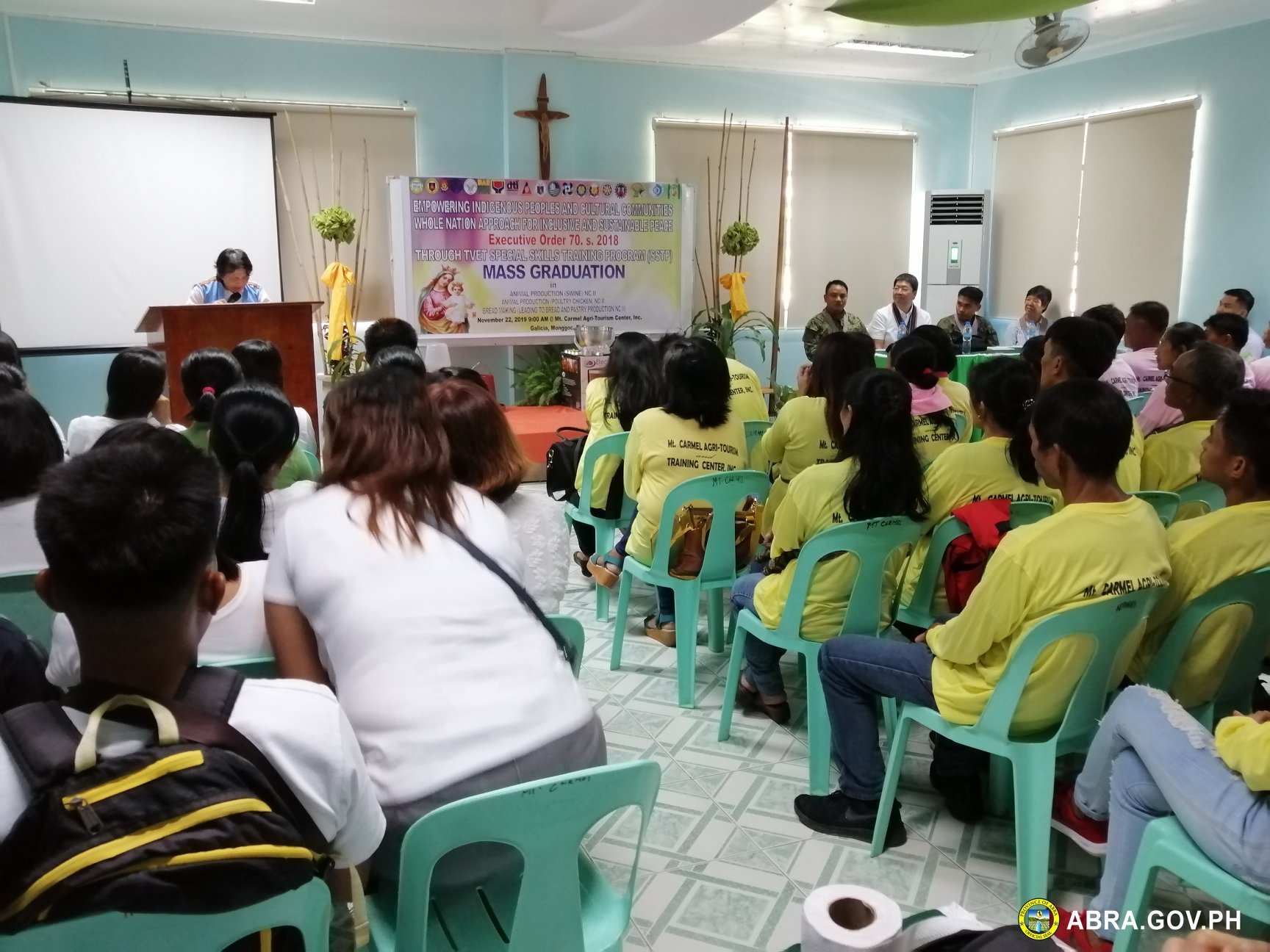 Indigenous Peoples (IPs) and Rebel Returnees (RR) are the beneficiaries of Technical Education and Skills Development Authority's (TESDA) training on Technical and Vocational Education and Training in partnership with PGA, government agencies, and Mt. Carmel Training Center.

The government program aims to reduce poverty and provide livelihood to RR and IPs.
52 beneficiaries from Tubo, Sallapadan, and Malibcong graduated in Animal Production (Swine and Poultry) and Bread Making on November 22, 2019. Aside from certificates, they received complete kits to start their own businesses. Participants were also given cash allowances during the training.

Lilian, 35, (not her real name) one of the rebel returnees thanked the government for giving her an opportunity to learn something that can help her earn a living. She ensured that she will use this privilege for the betterment of her family.

TESDA Regional Director Engr. Manuel B. Wong said they will continue to deliver help and services to the people. He encouraged everyone to be more committed to what they are doing. Time and effort are their capital in order to succeed in the said business, he added.