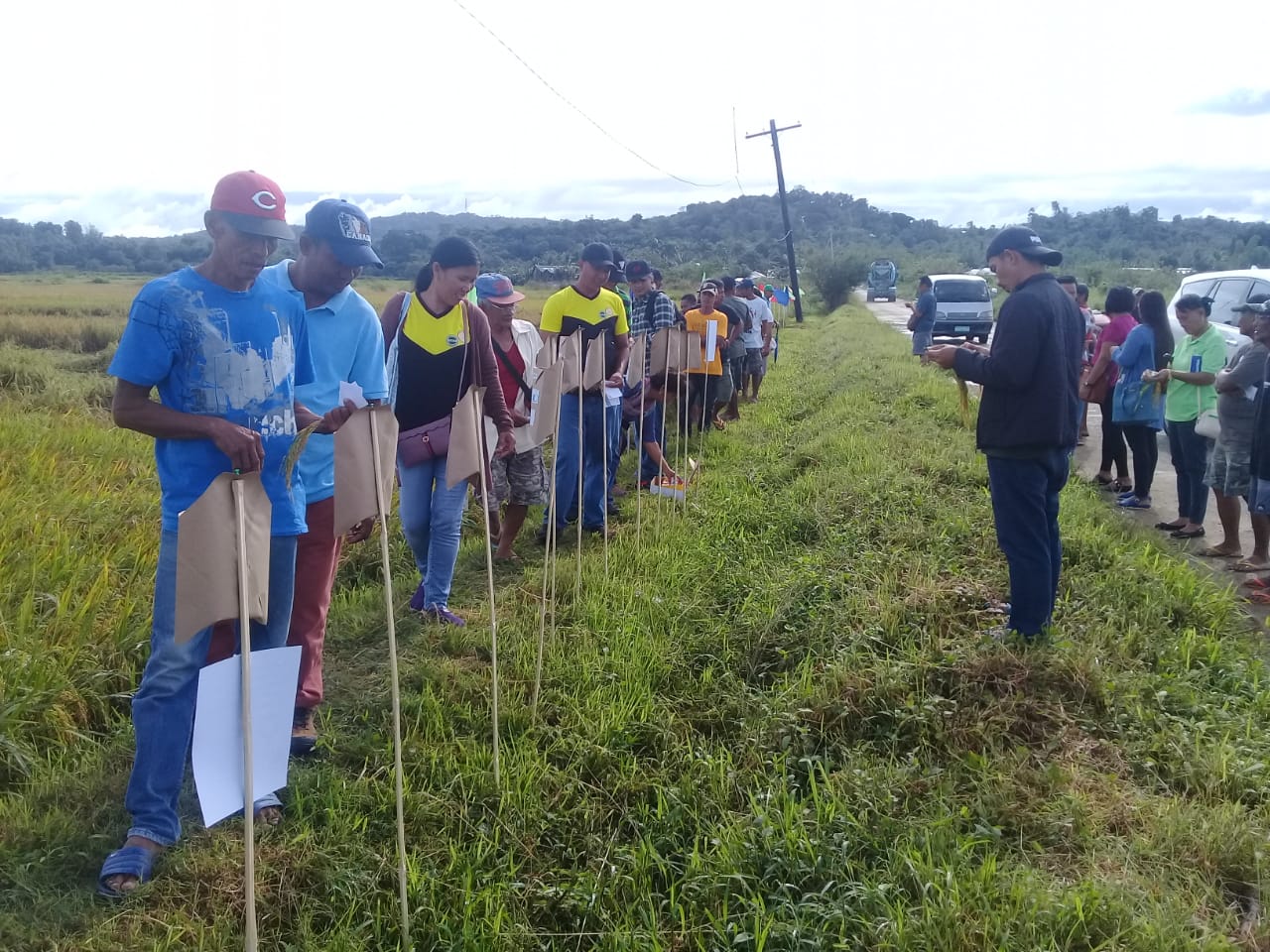 The Provincial Government of Abra established a demo-farm in Basbasa, Tayum where different rice varieties were introduced to the farmers of Abra. This project was mentioned by Governor Joy Bernos during her State of the Province Address on October 8, 2019.
The 11 rice varieties planted at the demo-farm were inspected by the participants during the Farm Walk on November 19, 2019.
Rice variety RC 160, 216, and 222 are most preferred by PhilRice because of its advantages. According to PhilRice Senior Science Research Specialist Bethzaida Catudan, these inbred varieties can adapt to the adverse climatic conditions in both dry and wet season resulting to increased production.
The Rice Seeds System program is a new project of PhilRice helping the farmers not only to increase their production but also produce quality rice seeds that can be available and accessible to local farmers.