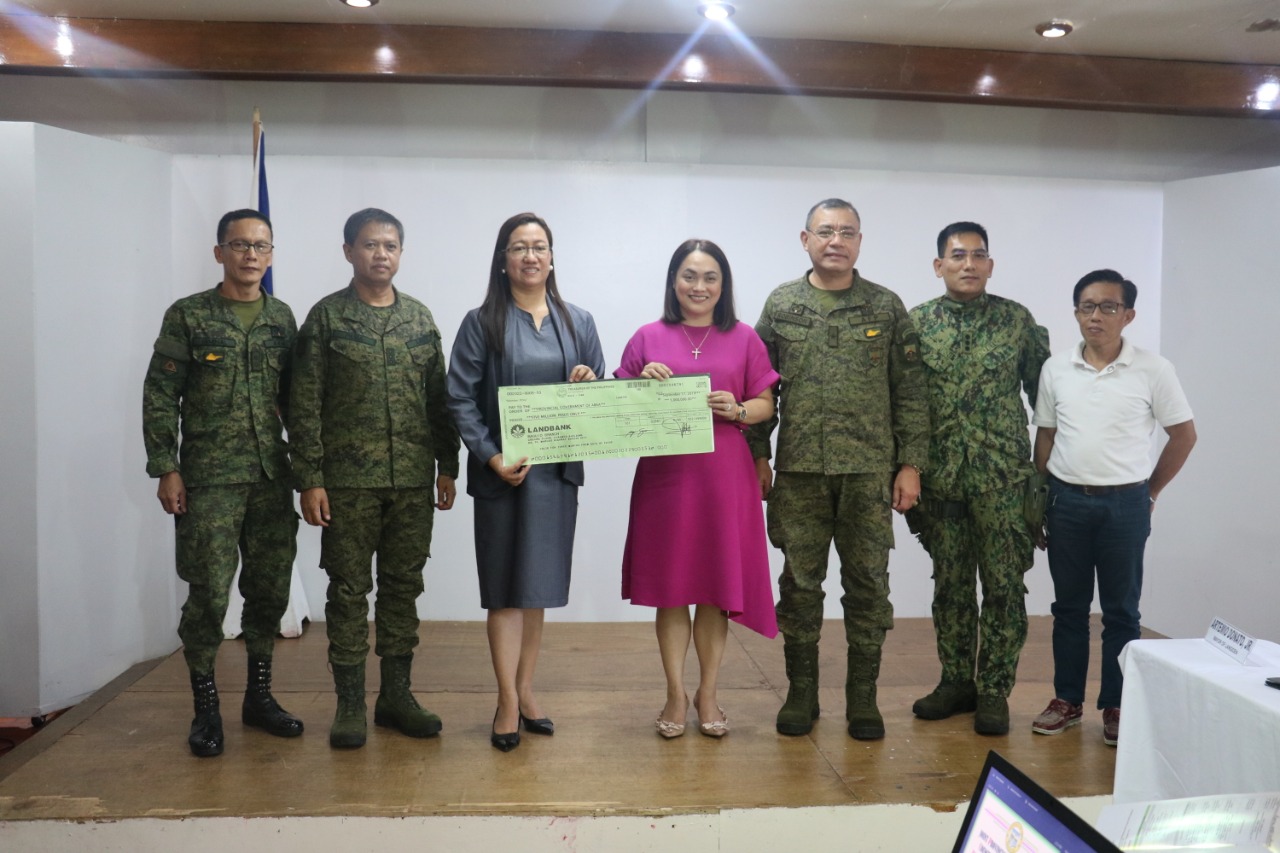 As Abra works for a peaceful community, the Provincial Peace and Order Council headed by Governor Joy Bernos created the Provincial Task Force to End Local Communist Armed Conflict (ELCAC) during the Joint Provincial Development Council (PDC) and PPOC at the Provincial Capitol Social Hall on September 24, 2019.
The Task Force is chaired by the governor and Phil. Army Battalion Commander Jearie Boy P. Faminial as the vice chairperson, and the line agencies as members. They will work for the ending of all armed threats in the Philippines and ensure convergence of efforts of the LGUs, line agencies, and the Civil Society Organizations to attain sustainable peace as per Executive Order No. 12, s. 2019 signed by Gov. Bernos on June 4, 2019.
During the meeting, Bernos urged the municipal mayors to work with the Philippine Army to protect the constituents from left-leaning groups. The LGUs were required to form their municipal task force to ELCAC not later than September 30, 2019.
The members also agreed to make a resolution to condemn the New People's Army assault at a Citizen Armed Force Geographical Unit (CAFGU) camp in Maguyepyep, Sallapadan killing two CAFGU active auxiliary on August 15, 2019.
The 24th Infantry Battalion identified 15 barangays in Tubo, Malibcong, and Lacub as insurgency affected areas. The army already has implemented Community Support Programs such as road widening, delivery of health services, and farm inputs in coordination with the LGUs and government agencies in these areas.
Gov. Bernos, DILG-Abra Provincial Director Millicent B. Cariño, and 702nd Brigade Commander Henry A. Robinson Jr. handed over the checks to the two former rebels from Boliney and Sallapadan who surrendered and availed of the benefits of the Enhanced Comprehensive Local Integration Program (E-CLIP). They received checks amounting from P50,000-P90,000 as immediate and livelihood assistance.