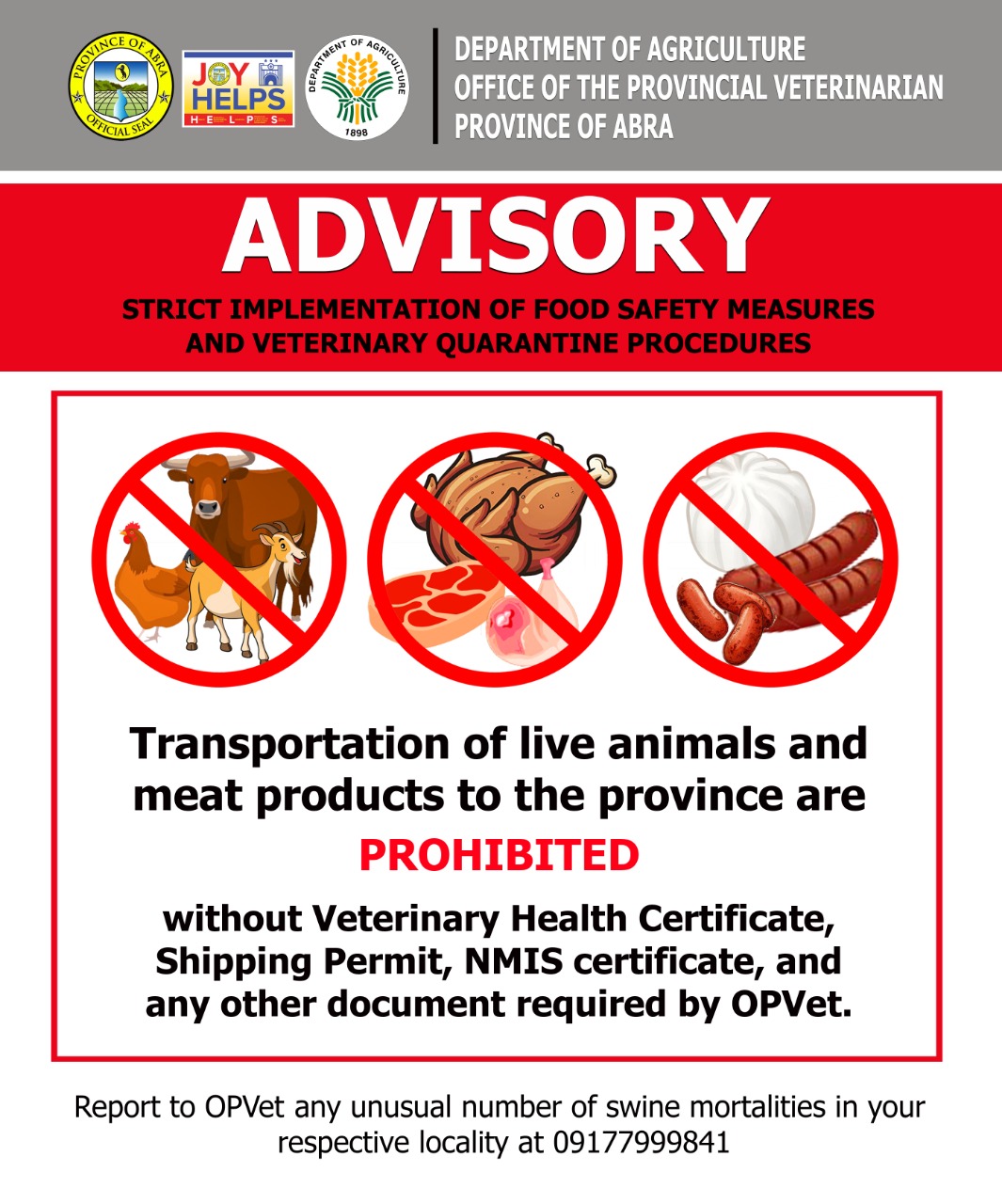 The PGA through the Provincial Veterinary Office (OPVet) has tightened its food safety measures to ensure the health of the public and livestock in Abra.

Transportation of live animals and meat products to the province are PROHIBITED without pertinent document imposed by OPVet such as Veterinary Health Certificate and Shipping Permit among others.

Quarantine checkpoints in Tangadan, San Quintin; Pangtod, Pidigan; and Sinalang, Bangued are on alert for the strict implementation of veterinary quarantine procedures in coordination with the PNP.

All meat products should be accompanied by the National Meat Inspection Service (NMIS) and LGU meat inspection certificate and vendors must display the certificates on their stalls.

The Department of Agriculture has issued Administrative Order No. 4, s. 2019 reminding the provincial and municipal veterinary offices of the strict implementation of food safety measures and quarantine procedures in view of the reported increasing swine mortalities in Rizal.