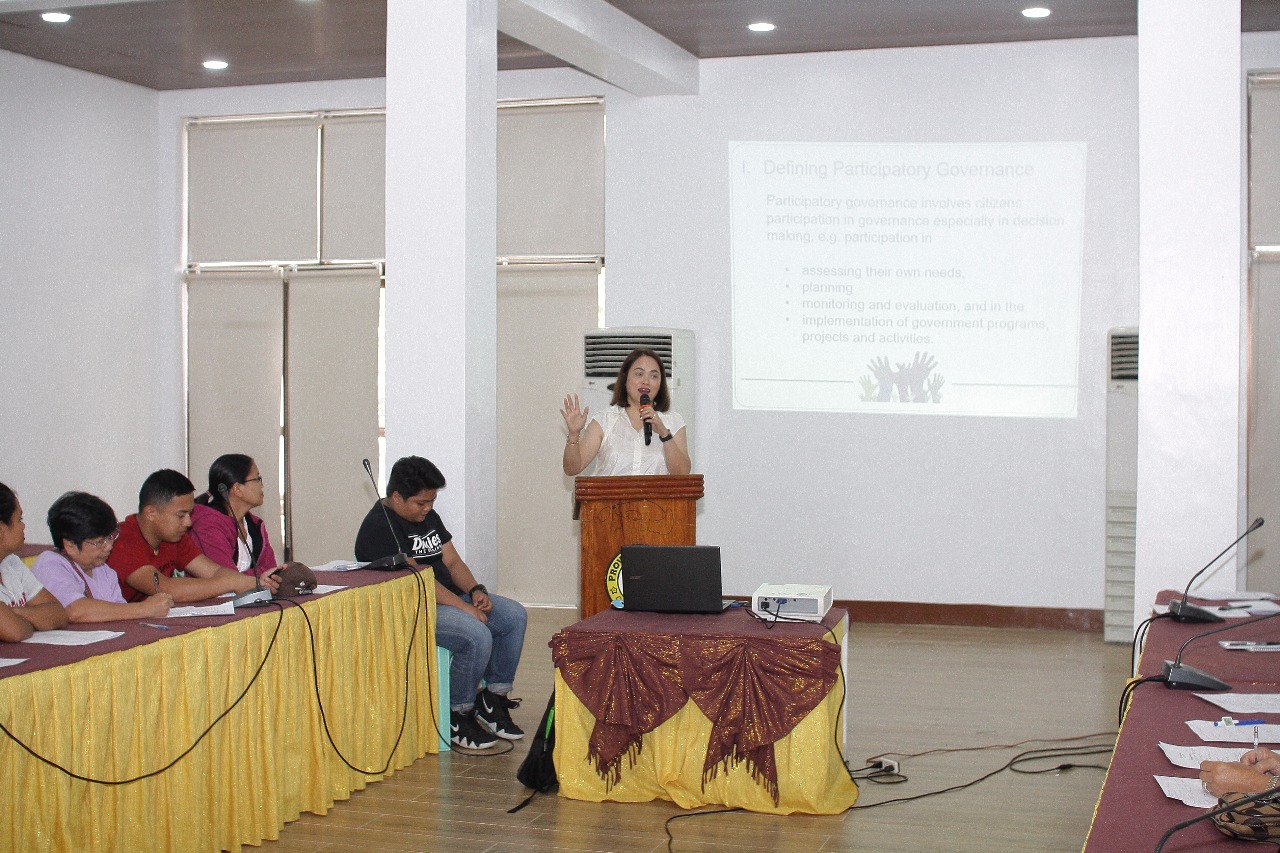 "Maragsakannak a makakita nga immadu ti miembro iti CSO nga aktibo a makiparpartisipar iti programa ti gobierno. Agyamanak unay iti presensiayo. Sapay koma ta itultuloyyo ti makitinnulong kadakami nga mangplano para iti naprogprogreso nga Abra (I am happy to see the increase in CSO members. I am thankful for your presence. I hope you will continue to help us plan improvements in Abra.)," Gov. Joy Bernos said in her inspirational message during the CSO orientation.
CSOs from the different sectors such as ODLC, BBPA, AYOS, PNA, CCAGG, OFW Association, BRHFA, TCC, AMS, SANAP MPC, BCEFA INC, LAFO, UAP, CPDC, BFMPC attended the Provincial CSO Conference at the Provincial Capitol on August 5, 2019.
DILG MC 2019-72 mandates the accreditation of CSOs and selection of representatives to the local special bodies. Local special bodies include local development council, local health board, local school board, and local peace and order council.
DILG-Abra Project Manager Kristoffer Dave R. Alvarez discussed the importance of participatory governance, qualities of a good citizen, and the rights and responsibilities of Filipino Citizens.
DILG Provincial Director Millicent Cariño said CSOs are integral in strengthening the partnership between the community and government. In this way, according to Cariño, CSOs make participatory governance possible.