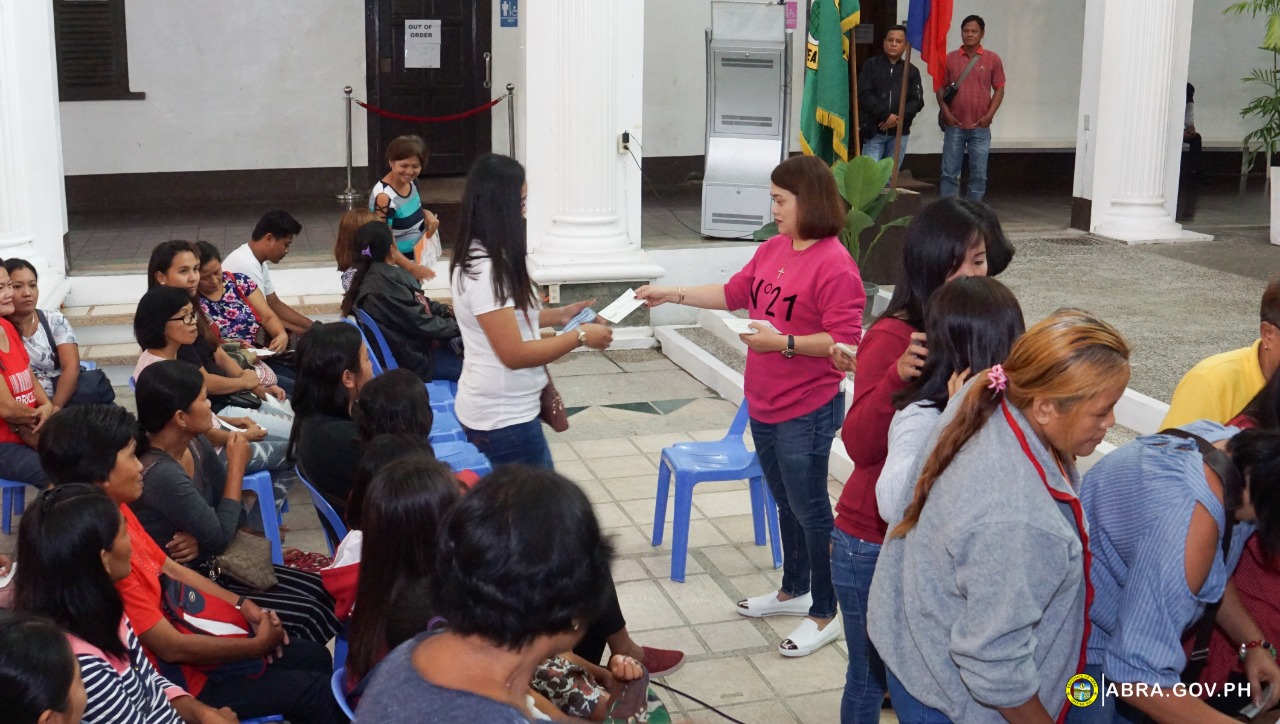 Governor Joy Bernos distributed checks amounting to P5,000.00 each to 38 beneficiaries who availed of the Kalipunan ng Liping Pilipina-Joyful Women of Abra (KALIPI-JWA) loan program of the Provincial Social Welfare and Development Office (PSWDO) at the Capitol Atrium on July 17, 2019.

According to PSWD Officer Decimia Cabang, KALIPI-JWA aims to empower women and augment their family's income. Women under this program attended livelihood and skills training, modular sessions about leadership, maternal and childcare, and responsible parenthood.

Twenty-eight beneficiaries came from the Municipality of Bangued and ten from Pilar, all members of KALIPI, a women's association.
"Daytoy a programa ket tulong para kadagiti babbai tapno mapalag-an ti biag ti pamiliada," Gov. Joy Bernos said.

Gov. Bernos encouraged the beneficiaries to use the financial assistance to grow vegetable gardens in their yards to increase food supply in Abra.