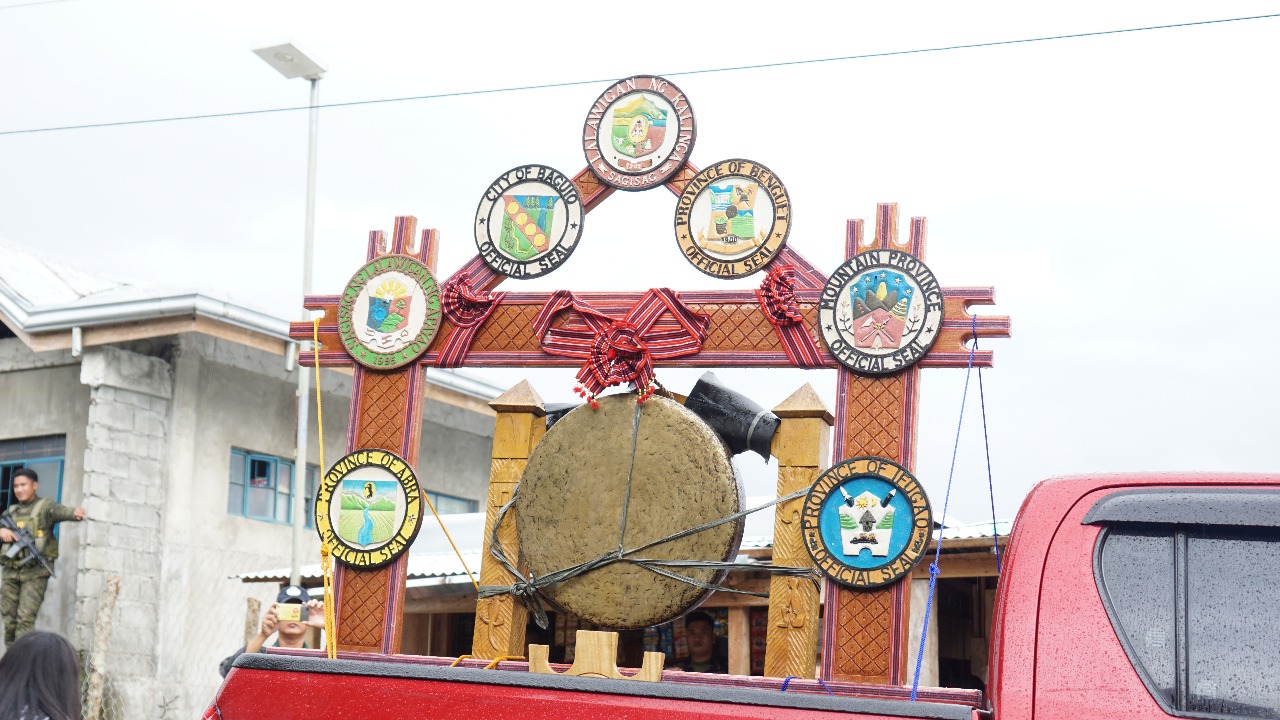 The Unity Gong Relay highlights the peace and solidarity among the Cordillera provinces during the 32nd Founding Anniversary of the Cordillera Administrative Region.

The Unity Gong Relay started in Tabuk, Kalinga on July 9, 2019. From Tabuk, Kalinga, the gong was transported to Apayao.

Apayao turned over the gong to Abra on July 10, 2019, through National Economic Development Authority-CAR Director Milagros A. Rimando, Apayao Vice Governor Remy Albano, and delegates.

The Provincial Government of Abra headed by Governor Joy Bernos prepared a simple program at the capitol for the turnover ceremony where the Abra Capitol Chorale, Pidigan Central School pupils, and Western Abra National High School students entertained the delegates of Apayao, Kalinga, and Benguet with cultural presentations.

Dir. Rimando said this year's theme is "Building One Greater Cordillera" promoting unity and development in CAR.
She said infrastructure projects are very important for the development of the provinces. She also emphasized that Abra has better infrastructure development compared to other provinces of CAR.

Vice Gov. Ronald Balao-as elaborated the symbolic importance of the gong during his speech. He said gongs were played by the tribes with harmony to produce a beautiful sound and natives will be able to dance smoothly.

"Daytoy a selebrasion ti mangpapigsa ti aweng ti nabaknang a kultura, nabuslon nga agrikultura, ken natibker nga imprastraktura," SPM Rodolfo de la Paz said in his closing remarks.