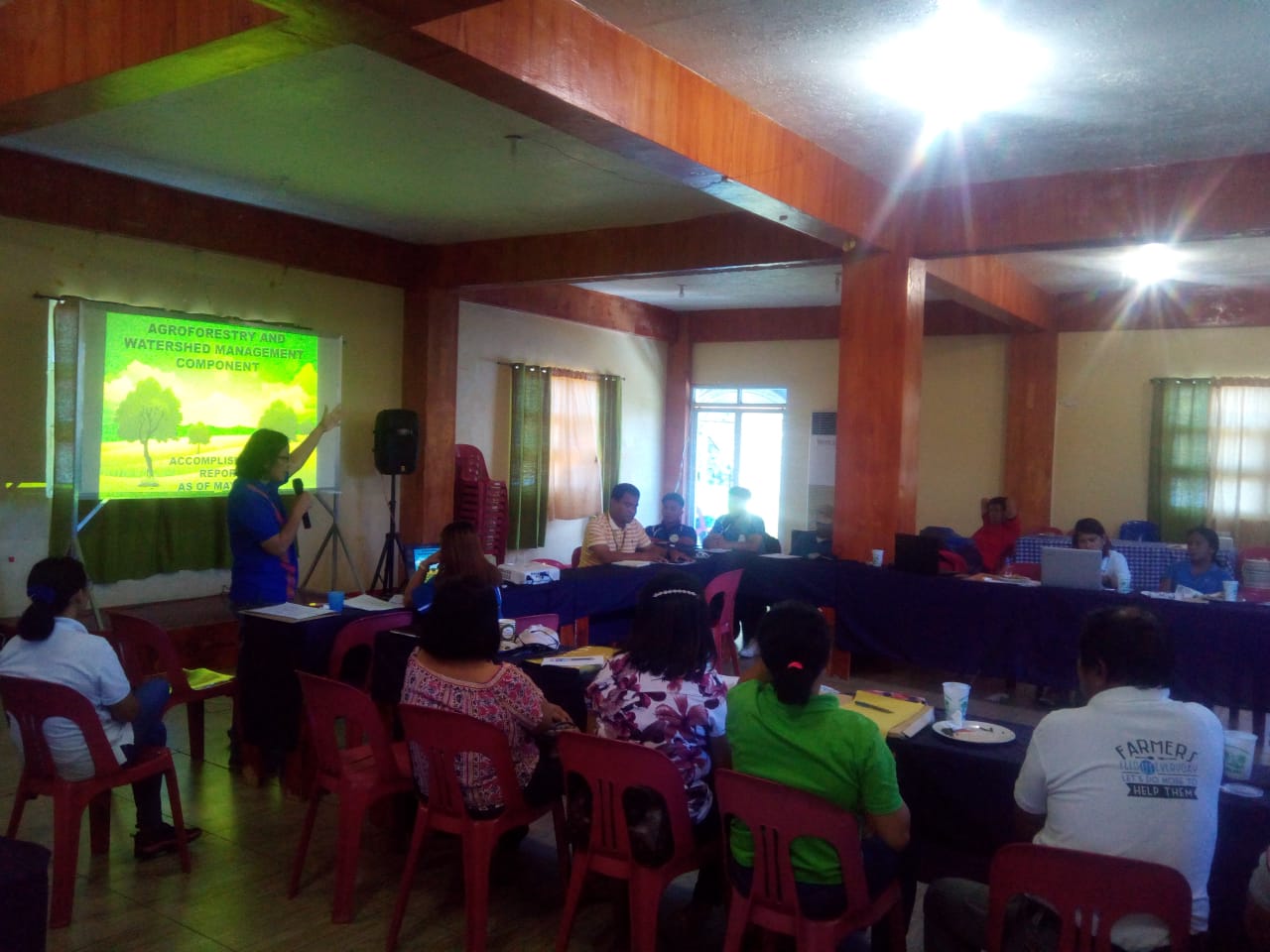 The Department of Agriculture Abra Coordinating Office and Provincial Government of Abra headed by Gov. Joy Bernos through Provincial Development and Planning Office, and Office of the Provincial Agriculturist reviewed the implementation of the Cordillera Highland Agricultural Resource Management Project 2 (CHARMP 2) Scale-Up in Licuan-Baay, Malibcong, and Luba during the Provincial Management Group meeting at the Origines Hotel, Calaba on June 6, 2019.
CHARMP is a poverty reduction and livelihood project for indigenous communities in the upland areas. It promotes sustainable agricultural development and watershed conservation to enhance the quality of life of the recipient communities.
Bayabas, Malibcong
In Malibcong, the construction of 2.4 km footpath connecting Bayabas and Buneg worth P3 million is still ongoing. The community also received two units of multi-purpose drying pavement and a P6 million 625-meter communal irrigation system under the Rural Infrastructure Development component.
The Farmers Association in Bayabas, Malibcong are maintaining 15 hectares of land with 13,000 robusta coffee seedlings under the Agroforestry and Watershed Management project.
Shine Sabangan Farmers Association gained P38,098.50 through their rice trading business with a capital of P110,000 from Livelihood Assistance Fund from July 2018 to May 2019.
Nalbuan, Licuan-Baay
There are two ongoing Farm-to-Market Road projects (858 meters each) amounting to P12 million in Nalbuan, Licuan-Baay.
Nalbuan Farmers Association of Licuan-Baay planted 3,188 lanzones seedlings in 17 hectares with the P935,000 funding under the Agroforestry and Watershed Management project.
The Rural Improvement Club of Nalbuan profited P31,760 from July 2018 to May 2019 from their buy and sell business with a capital of P330,000 from the livelihood assistance fund.
Nagbuquel, Luba
Farm-to-market roads in Balbalakbak-Barbarit, Caniogan-Gayaman, Butot, and Tuquipa under the CHARMP 2 scale-up were already completed.
Prutas ti Kabakiran Association is maintaining 16 hectares with 3,000 rambutan seedlings in Nagbuquel, Luba while the Nagbuquel-Tuquipa Growers Association gained P34,000 from the P500,000 capital fund of their palay, banking, and agri-inputs trading.