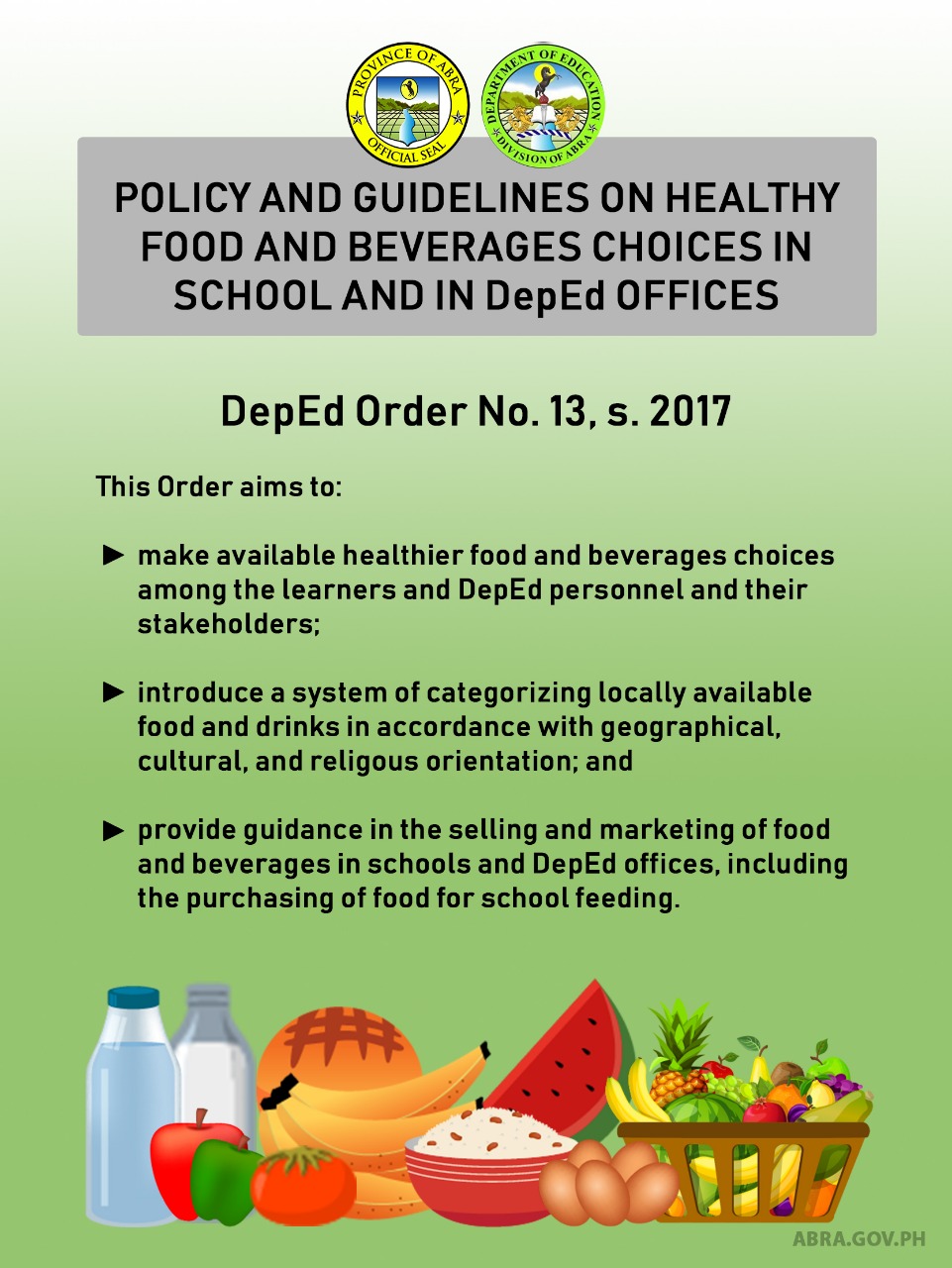 The Department of Education (DepEd)-Abra strengthens its campaign for healthy food and beverage in schools on the opening of classes on June 3, 2019.
As per DepEd Order No. 13 s. 2017 the department encourages healthy eating habits among the students and DepEd employees.

Senior Education Program Specialist Jan Nowel Peña said the Division Office will conduct monitoring on the management and operation of school canteens to ensure compliance on this health promotion strategy.

Under the DepEd Order, foods are categorized into a color-coding system—green, yellow, and red.

The Green Category are foods high in nutrients and low in fat, sugar, and salt. Examples of these are fresh fruits, vegetables, boiled banana, peanuts, and root crops.


The Yellow Category are foods containing little fat, sugar, and salt. These are only allowed to be served on Tuesdays and Thursdays.

Finally, the Red Category are foods that are not allowed to be sold in school canteens such as sugar-sweetened beverages, energy drinks, chocolates, candies, french fries, doughnuts, instant noodles, deep-fried snack items such as kikiam, fishball, and chicharon. These foods have very little nutrients or no vitamins and minerals but are high on fat, sugar, and salt.