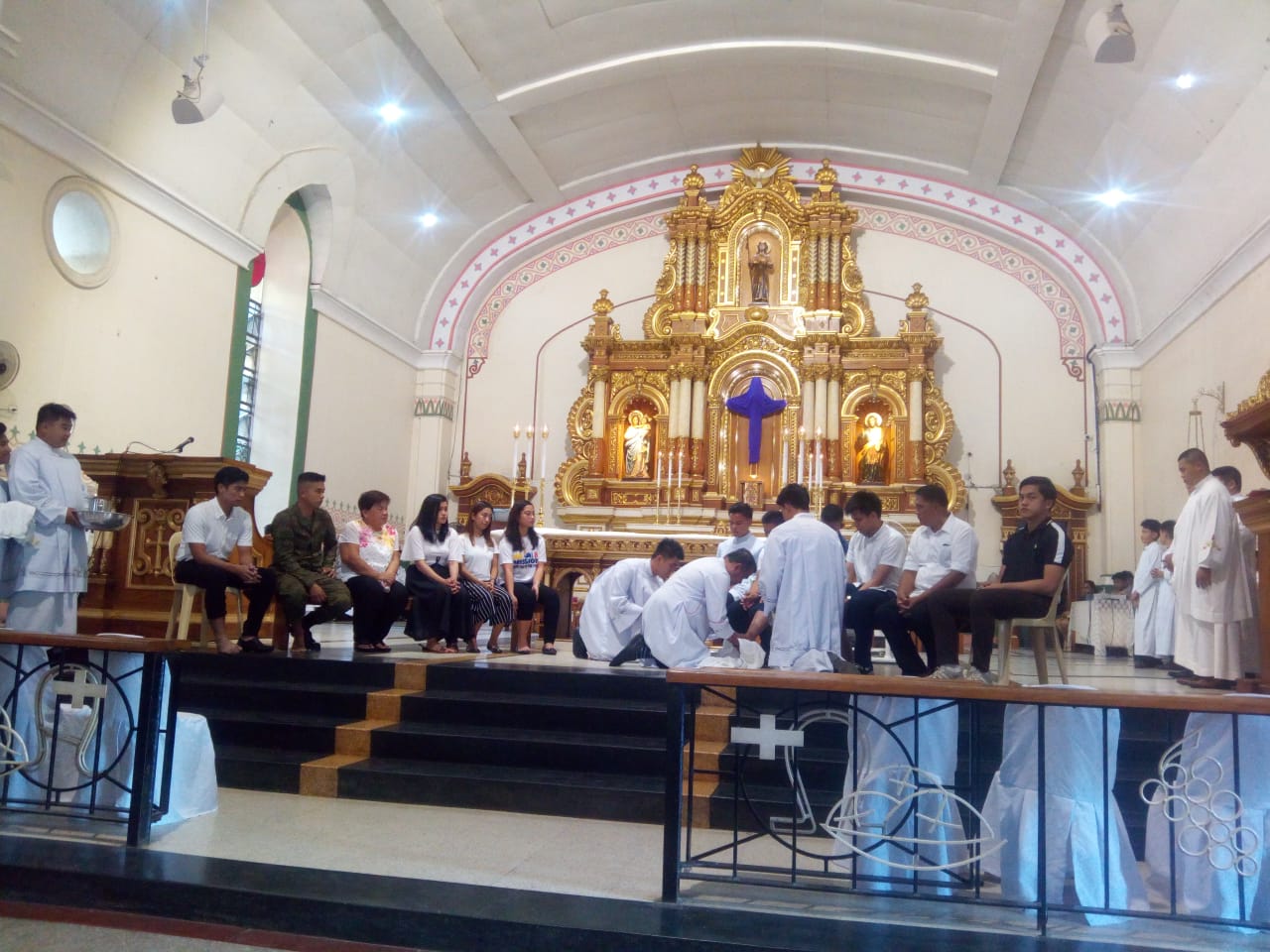 Bishop Leopoldo C. Jaucian, SVD DD of the Diocese of Bangued and also the Chairman of the Youth Commission of the Catholic Bishops' Conference of the Philippines (CBCP) gave emphasis on the youth during the observance of Holy Week.
Young Abreños participated in the Lenten Recollection of the diocese and the reflection for the Seven Last Words.
The youth represented the 12 apostles for the washing of the feet ceremony on Holy Thursday (April 18, 2019) at St. James the Elder Cathedral, Bangued.
The Holy Mass was offered to commemorate the Last Supper of Jesus with the apostles where he washed the feet of His disciples to show love and humble service.