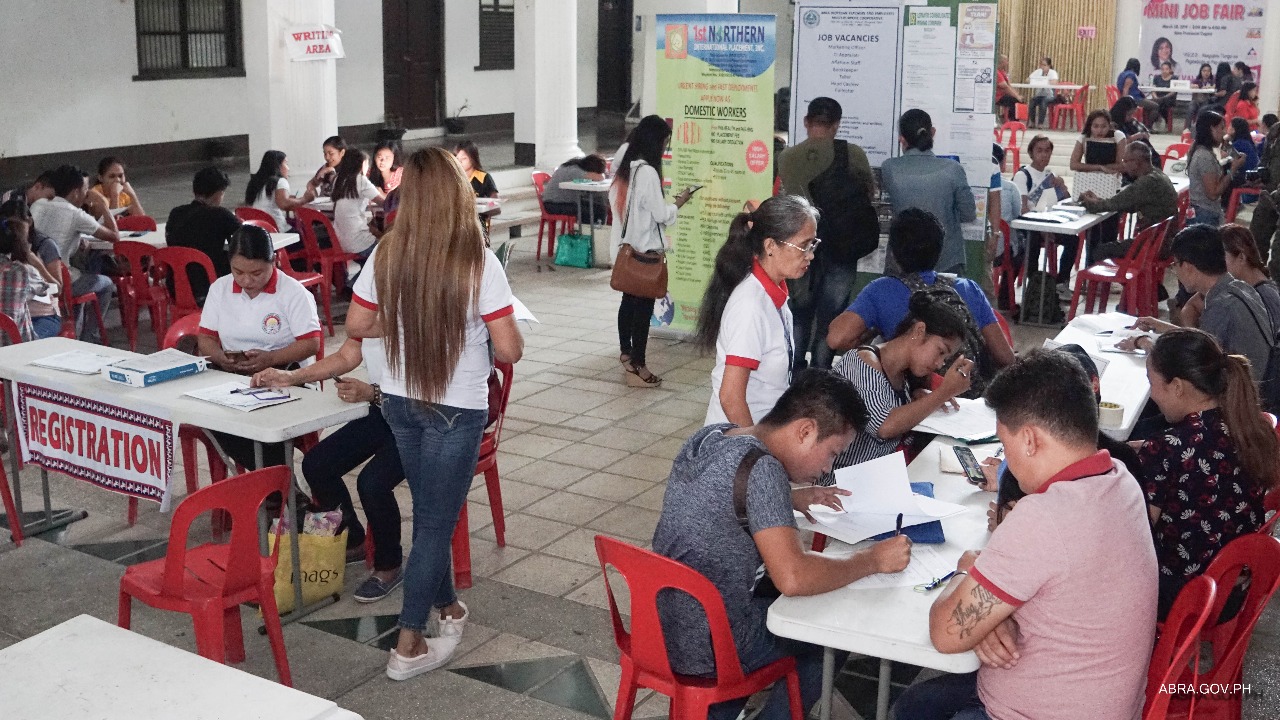 The Provincial Government of Abra headed by Gov. Joy Bernos through the Provincial Employment Services Office (PESO) encourages new graduates to apply for the 650 job vacancies submitted at the office.
PESO-Abra Officer Constancia Trongco said they are continuously accepting job applications to cater to the job vacancies from national government agencies and private companies.
She said new graduates are encouraged to register and submit their job application requirements to PESO-Abra for job matching and referral.
"We also give pre-employment counselling and orientation to job seekers especially for first- timers," Trongco added.