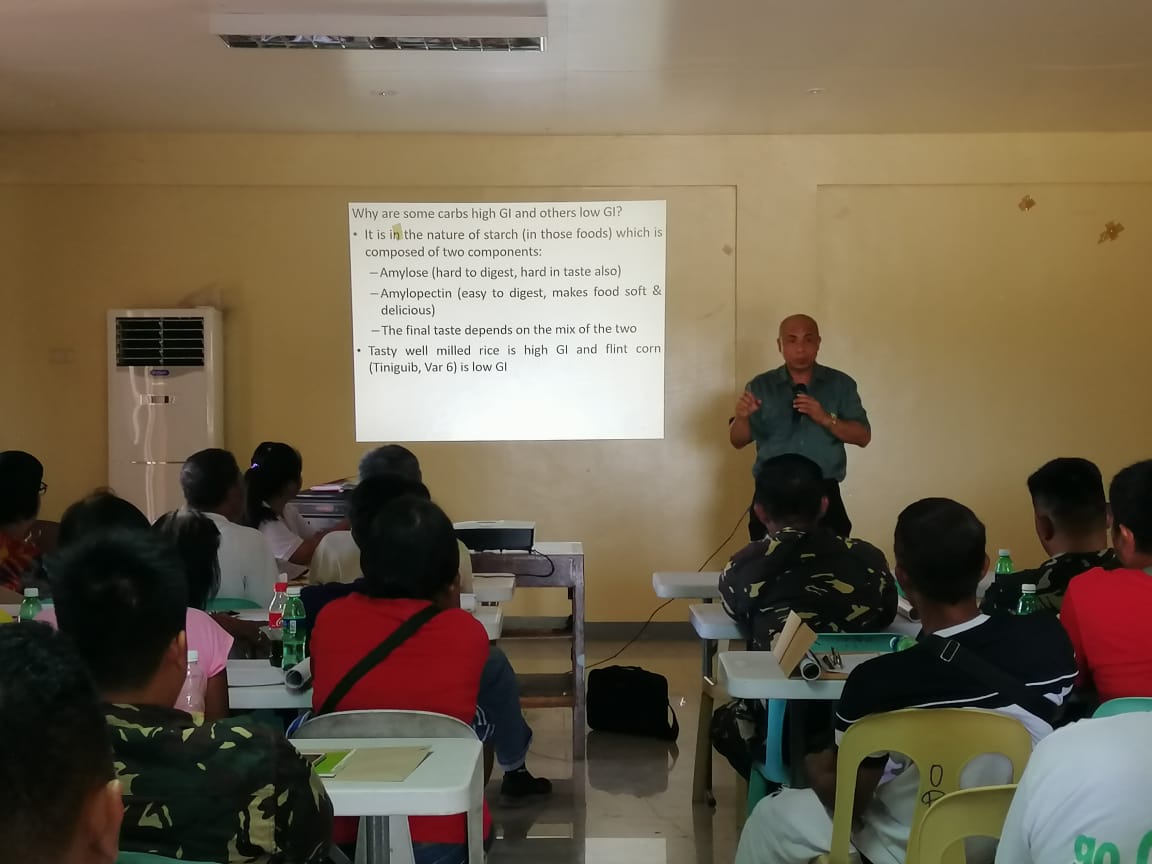 Today (February 14, 2019), the Department of Agriculture (DA) regional office holds a provincial harmonization meeting on rice-corn blend marketing at the Office of the Provincial Agriculturist located in Brgy. Calaba, Bangued.
Farmer's organizations and various stakeholders in the province were invited to orient them on the benefits of rice-corn blend.
Regional Corn Coordinator Gerardo Fabroa said although Abra is self-sufficient in rice production, the rice-corn blend is being introduced because corn is also a staple food. Flint corn has a high nutrient content, reduces incessant craving for food, stabilizes blood sugar, and reduces malnutrition.
In terms of convincing the public to consume the rice-corn blend, Fabroa said that we should first convince ourselves and eventually promote it in offices and trade fairs. He also said that purchasing rice-corn blend produced by Abreño farmers is motivating them to grow more corn.
Rosemarie Tesoro, Agricultural Project Coordination Officer of the Department of Agriculture said that there will be a taste test of rice-corn blend at the Abrenian Kawayan Festival 2019 to introduce the product.
Provincial Economist Lito Valeros of the National Food Authority (NFA-Abra) also introduced their newest loan lending program for corn producers in the province which is the Corn Development Fund.
Representatives from farmer's associations and various agencies also set their commitments in helping the Department of Agriculture disseminate the consumption of the rice-corn blend.