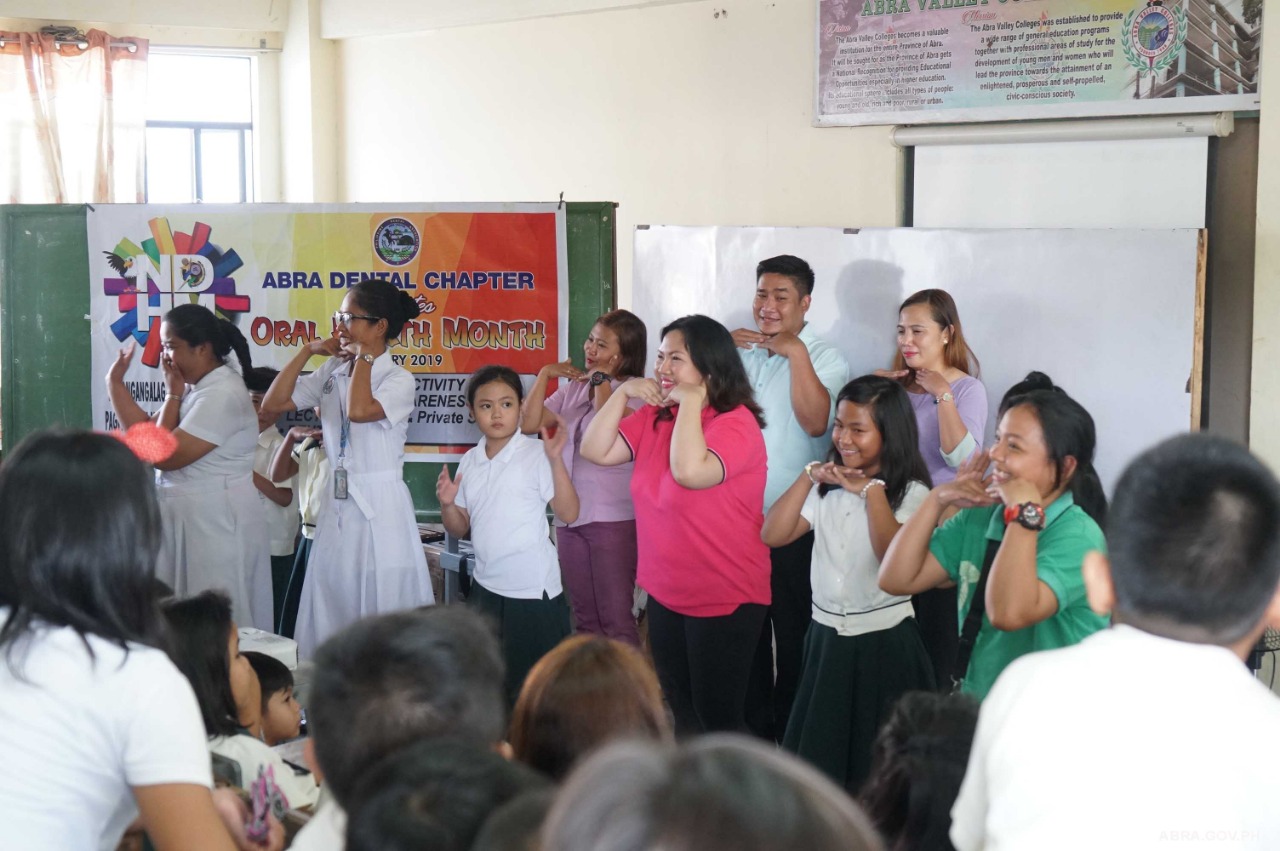 The Abra Dental Chapter (ADC) in coordination with the Provincial Government of Abra conducted its first lecture on Oral Health Awareness at the Abra Valley Colleges on February 11, 2019.
Among the topics discussed were the importance of fluoride, of correct brushing strokes, dental filling (pasta), dental extraction, braces installation, and illegal practitioners.
Over 100 pupils participated in the activity. A poster and slogan contest was conducted to bring out their creativity and insights on oral health.
The pupils also engaged in a question-and-answer portion to refresh what they have learned during the lecture.
The Abra Dental Chapter also distributed toothbrushes and toothpaste to the pupils.
Dra. Ramarie Dickson, Vice President of the Abra Dental Chapter urged the pupils, teachers, and the graduating nursing students to report those who are practicing illegal dentistry in the province. Dickson also cited the consequences of patronizing illegal dentists.
ADC is scheduled to conduct lectures on February 20 at Abra High School and Data Center College of the Philippines, and Holy Spirit Academy on February 21.