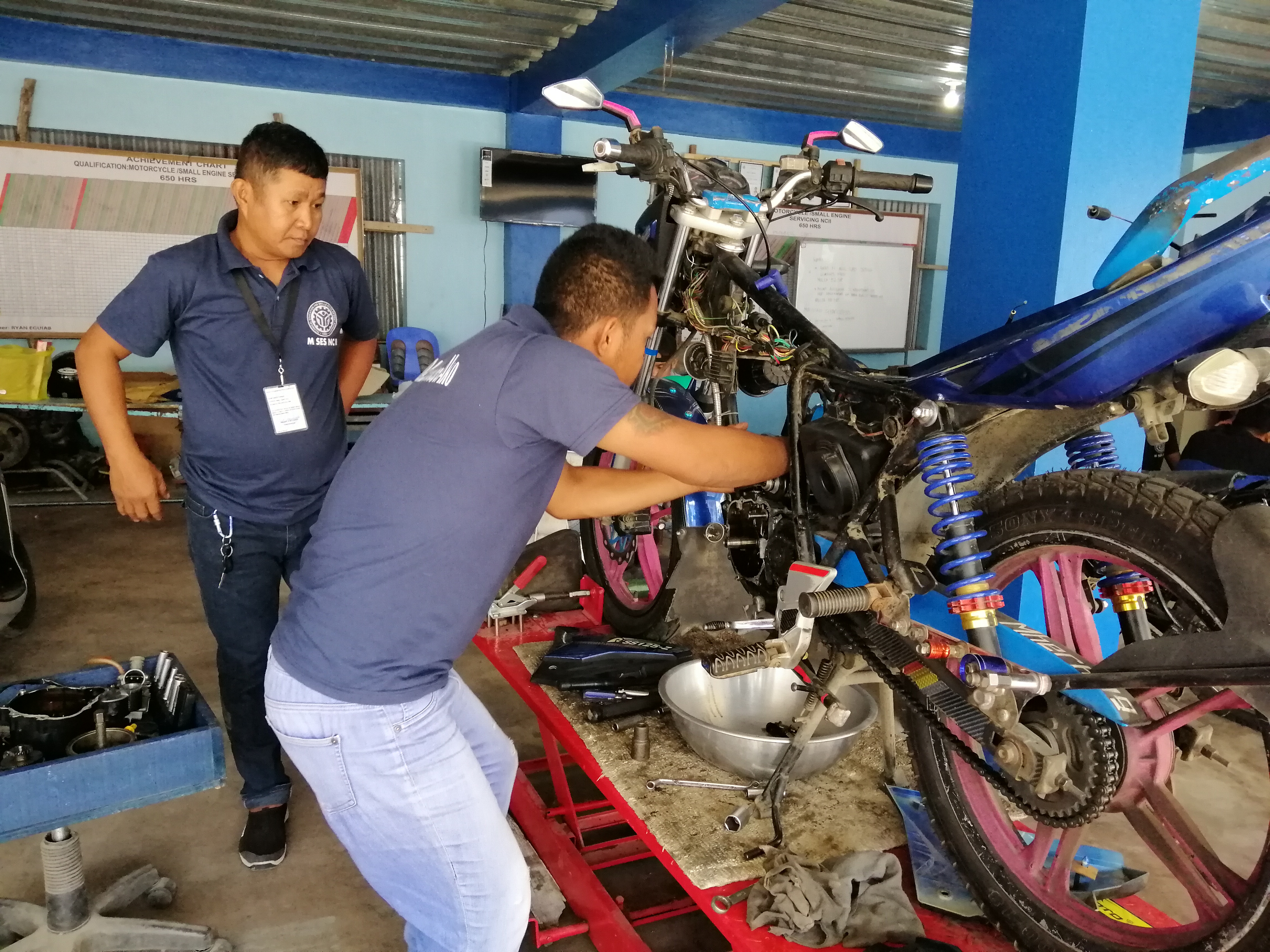 On June 2018, Technical Education and Skills Development Authority's Universal Access to Quality Tertiary Education Act (UAQTEA) was offered in Abra catering to 17 years old and above belonging to the Indigenous Peoples community, rehabilitated drug dependents, people in the construction industry, repatriated overseas Filipino workers, and others.
The Provincial Training Center-Abra offers driving NC II, automotive servicing NC I and NC II, electrical installation and maintenance NC II, HEO-forklift NC II, motorcycle small engine servicing NC II, and shielded metal arc welding NC I and NC II.
UAQTEA aims to provide equal opportunities for Filipinos to quality tertiary education. It prioritizes learners who come from less fortunate families.
Among the benefits of the free tertiary education are having P160 daily living allowance, P5,000 book allowance, 3 uniform t-shirts, and P8,000 worth toolkit after graduation.
PTC-Abra now accepts applications on a first-come, first-served basis. Requirements for training are as follows:
5 pieces passport size I.D. picture with collared shirt and white background
3 pieces 1×1 I.D. picture
Photocopy of birth certificate authenticated by PSA or NSO
NCAE result for High School Graduate
Driver's student permit for driving NC II applicant
Barangay Clearance
Drug test result
Requirements for assessment are 3 passport size I.D. pictures with white background (wear a collared shirt), properly accomplished self-assessment guide, and application form.
Those who are degree holders, NC III, or higher are not eligible to avail of the program and will be charged with training fees.
Since TESDA's mandate is only to conduct training, Biato said they will also conduct job fairs for the employment of their graduates.
According to Benedicto Biato, Senior Technical Education Skills Development Specialist (TESDS), the Provincial Training Center (PTC) targets 1,800 enrollees this 2019. There are 750 enrollees so far. Biato said that PTC-Abra is hoping for the continuous support of the Provincial Government of Abra headed by Gov. Joy Bernos to augment the trainers' honoraria and support the remaining 1,050 target for 2019 under the regular programs. Biato said that training for batch 2019 is expected to start in the first week of March.
Currently, PTC-Abra has 75 UAQTEA beneficiaries who have not yet graduated from last year's batch.
For more information and inquiries, call TESDA PTC-Abra at 09565248381 or visit their office located at Poblacion East, Pidigan,Abra.