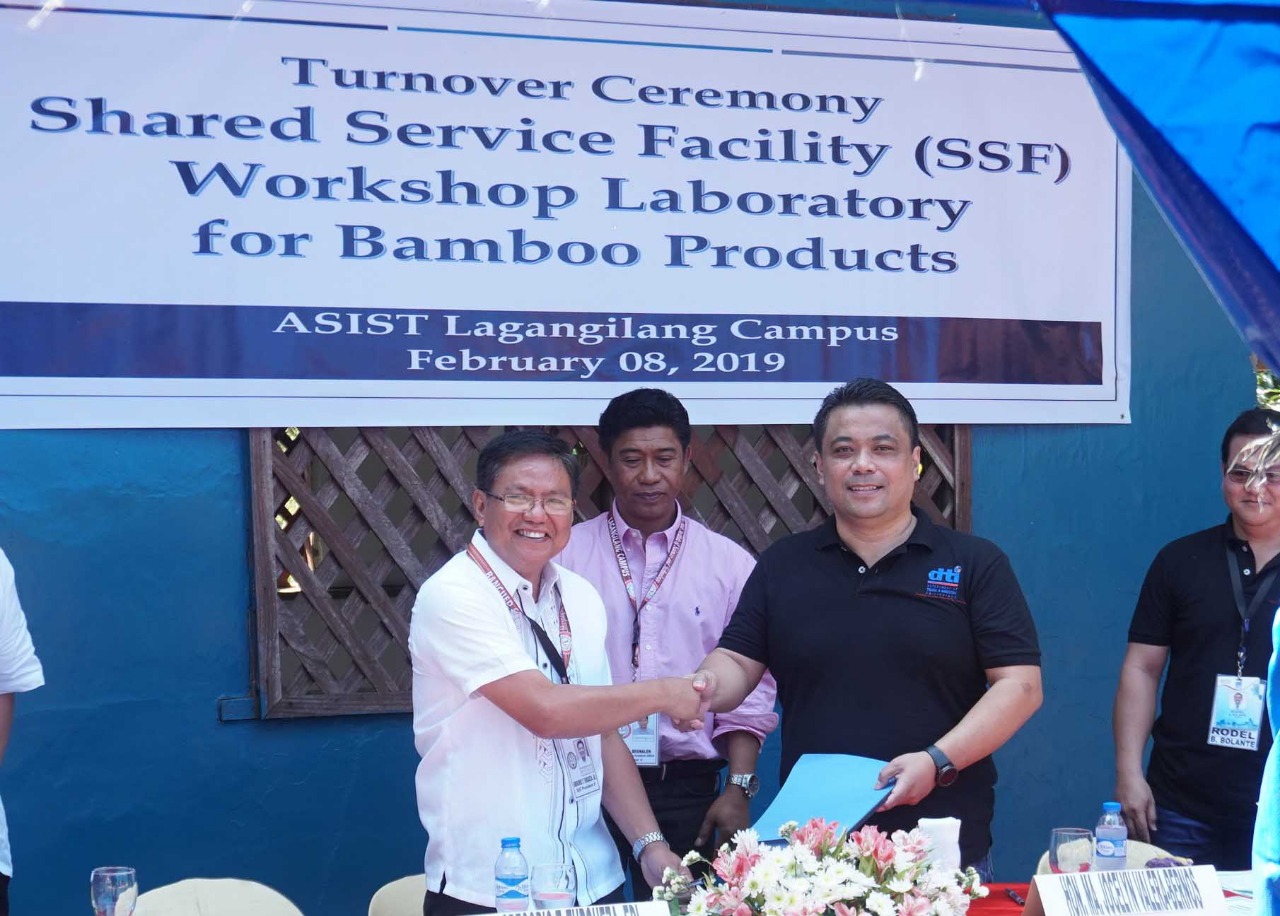 Abra is the first province in Cordillera to receive four units of Shared Service Facility (SSF) equipment for bamboo processing which amounted to P2.975 million from Department of Trade and Industry (DTI) through the collaborative efforts of the Provincial Government of Abra headed by Gov. Joy Bernos, Abra State Institute of Sciences and Technology (ASIST), and DTI-Abra with a goal to boost the bamboo processing and production in the province.
This will help the Micro, Small and Medium Enterprises (MSMEs) of Abra to innovate and customize their bamboo products with unique print designs.
The turnover ceremony of SSF equipment was conducted this morning (February 8, 2019), in ASIST Lagangilang where the Workshop Laboratory for Bamboo Products was launched. It was blessed by Fr. Clarence Carta, parish priest of Lagangilang and attended by the DTI-Abra and ASIST Lagangilang employees, and the MSMEs of Abra.
These are the SSF equipment: Print and cut machine (RIP Software, Cutter Control Software, 38" media flanges) amounting to P1.2 million, 3D milling machine (ModelaPro, SRP Player Software) with desktop computer amounting to P860,000.00, engraving machine with desktop computer (Roland Software) amounting to P570,000, and 3D printer with desktop computer and software (CURA Software) amounting to P345,000 to process bamboo with unique print designs.
DTI-Abra provincial director Arell F. Bañez said this project will serve the MSMEs of Abra. Entrepreneurs can also produce plaque and trophies with genuine local designs for better marketing opportunities. Even bamboo waste materials can still be used to make keychains and other souvenir items. This equipment can also produce stickers for product labeling that can also benefit the food processing industry of Abra.
ASIST President Gregorio T. Turqueza said this project is a big help for the school's research and development center in providing hands-on instruction to their students.
He said there are ten teachers of ASIST who are trained to operate the equipment and process the bamboo products. Students will also learn the skills of making designs and processing bamboo products through this project.