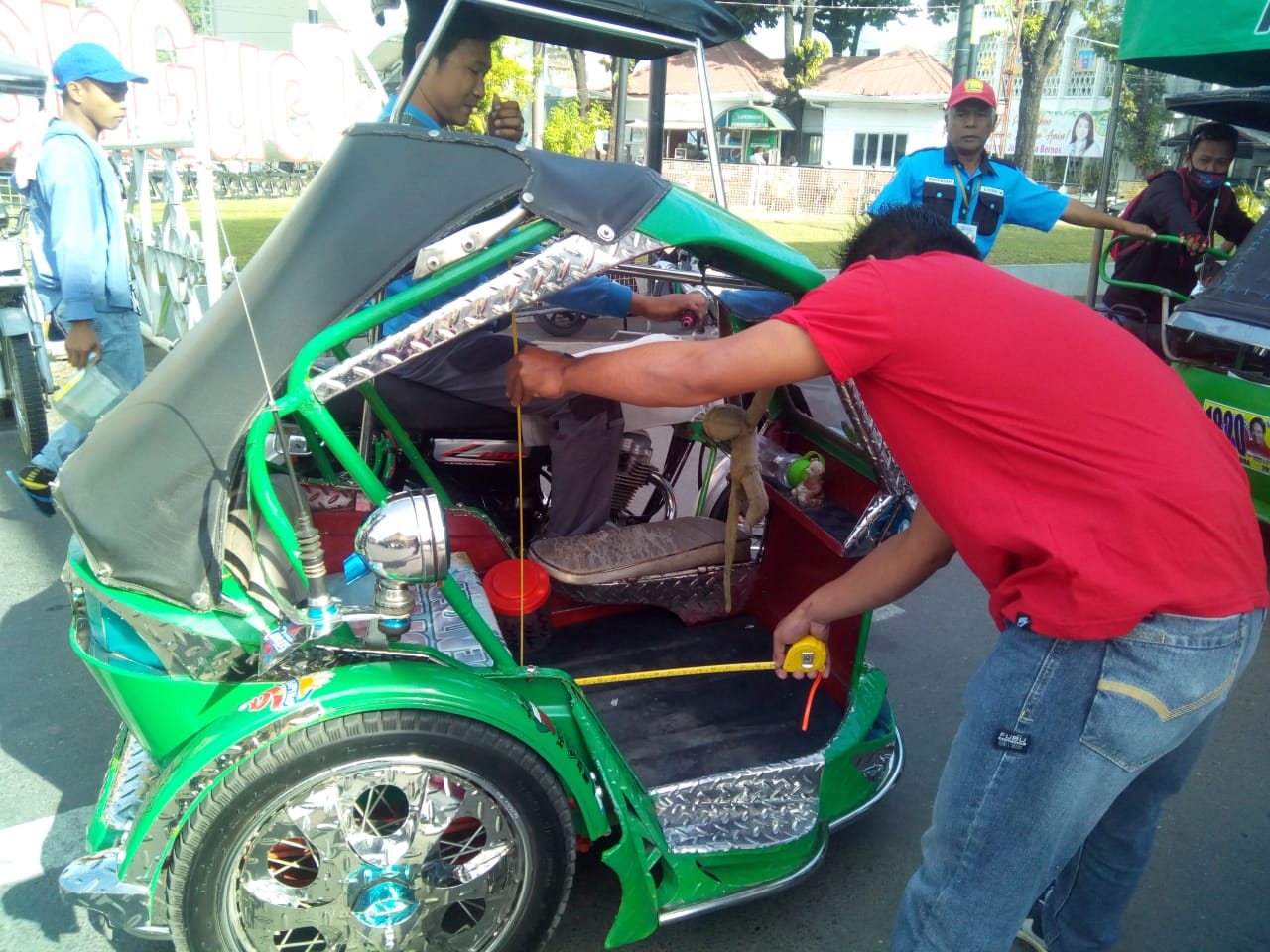 Bangued Tricycle Franchising and Regulatory Board (BTFRB) of the Local Government Unit of Bangued headed by Mayor Dominic B. Valera is conducting a strict inspection of tricycles before the release of body numbers or permits to operate to ensure the safety and convenience of the commuters.
Jorge Valera of BTFRB said tricycles should pass the safety inspection of headlight, signal lights, horn, foot and hand brakes, side mirror, silencer, and backrest. Sidecar height should be 34 inches or more, and center seat height should be 8 inches. Tricycles are required to have trash cans in accordance to the proper waste disposal management program of the local government unit.
The BTFRB inspection of tricycles is one of the requirements for securing permits for tricycle operators. As of today, there are 1,600 permit or body numbers to be released out of 2,371 applicants.