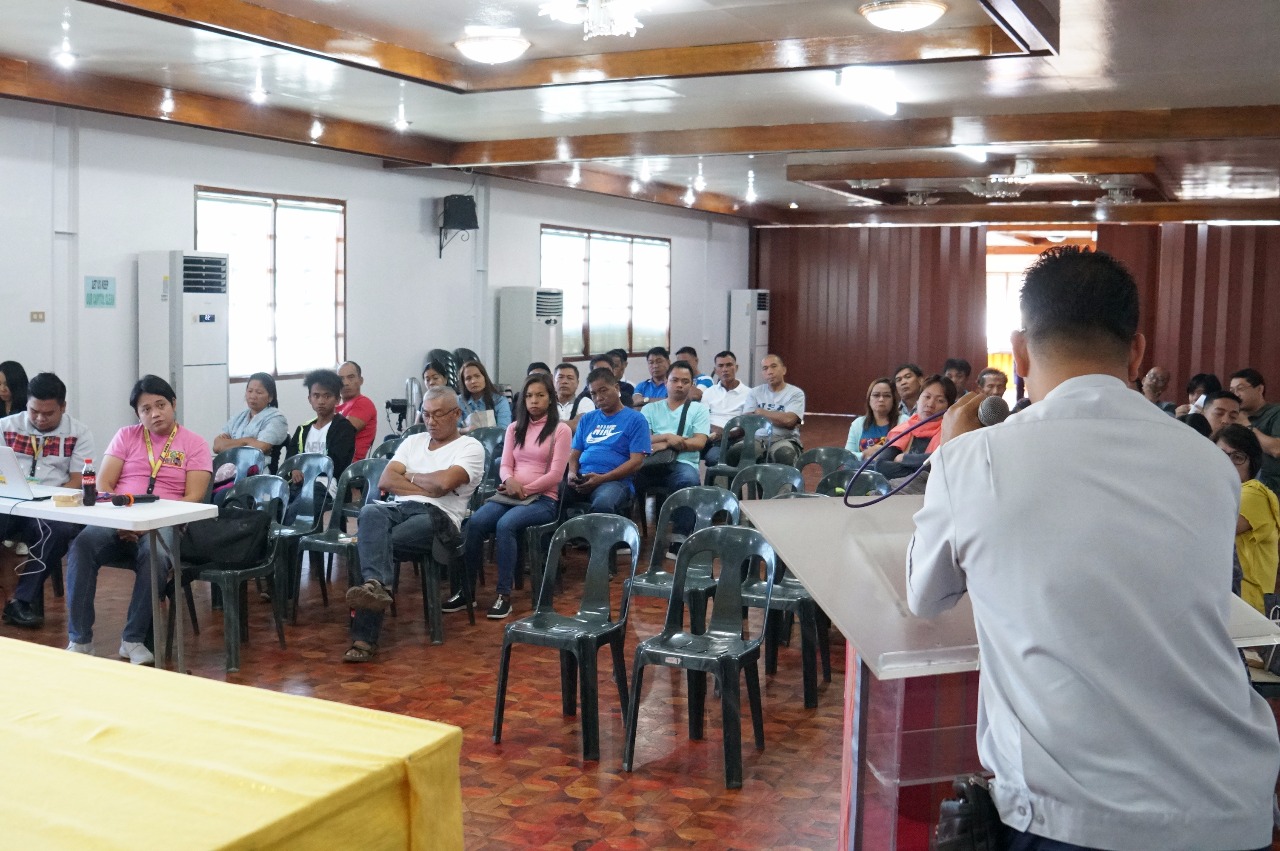 Sand and gravel operators from Peñarrubia, Tayum, Pidigan, La Paz, Lagangilang, Bangued, Manabo, Dolores, Bucay, and San Juan attended the Public Forum to regulate the extraction of sand and gravel including other quarry activities in Abra on January 28, 2019, at the Provincial Capitol Social Hall, Bangued.
The Provincial Government of Abra headed by Governor Joy Bernos is working out to regulate the utilization of quarry resources of the province through the issuance of permits and imposing laws and regulations for environmental protection through the Provincial Mining Regulatory Board (PMRB).
Abra Environment and Natural Resources (ENR) Officer Cris Albolote said that under R.A. 7942 Chapter VIII, or the Philippine Mining Act, quarrying applications should be filed with the PMRB, and the Provincial Governor shall grant the permit after the applicant has complied with all the requirements as prescribed by the Act.
During the public forum, Albolote announced that PMRB can only approve applications up to five hectares quarry area per municipality to preserve and protect the environment especially the Abra River.
PMRB is composed of the Mines and Geo Science Bureau Regional Director as Chairman, the Provincial Governor as Co-Chairman. The members are representatives from the small-scale and large-scale miners and a representative from a non-government organization.
The technical working group of PMRB is composed of the ENR, the Department of Environment and Natural Resources, and other government agencies like the Philippine National Police and the Philippine Army who will conduct monitoring.
Penalties range from P2,000 to P5,000 and six months of imprisonment.
The revenue generated from the tax shall be distributed as follows: 30% to the province, 30% to the municipality, and 40% to the barangay.
As of today, there are five quarry applications under process from Bangued, Tayum, La Paz, Manabo, and Bucay.