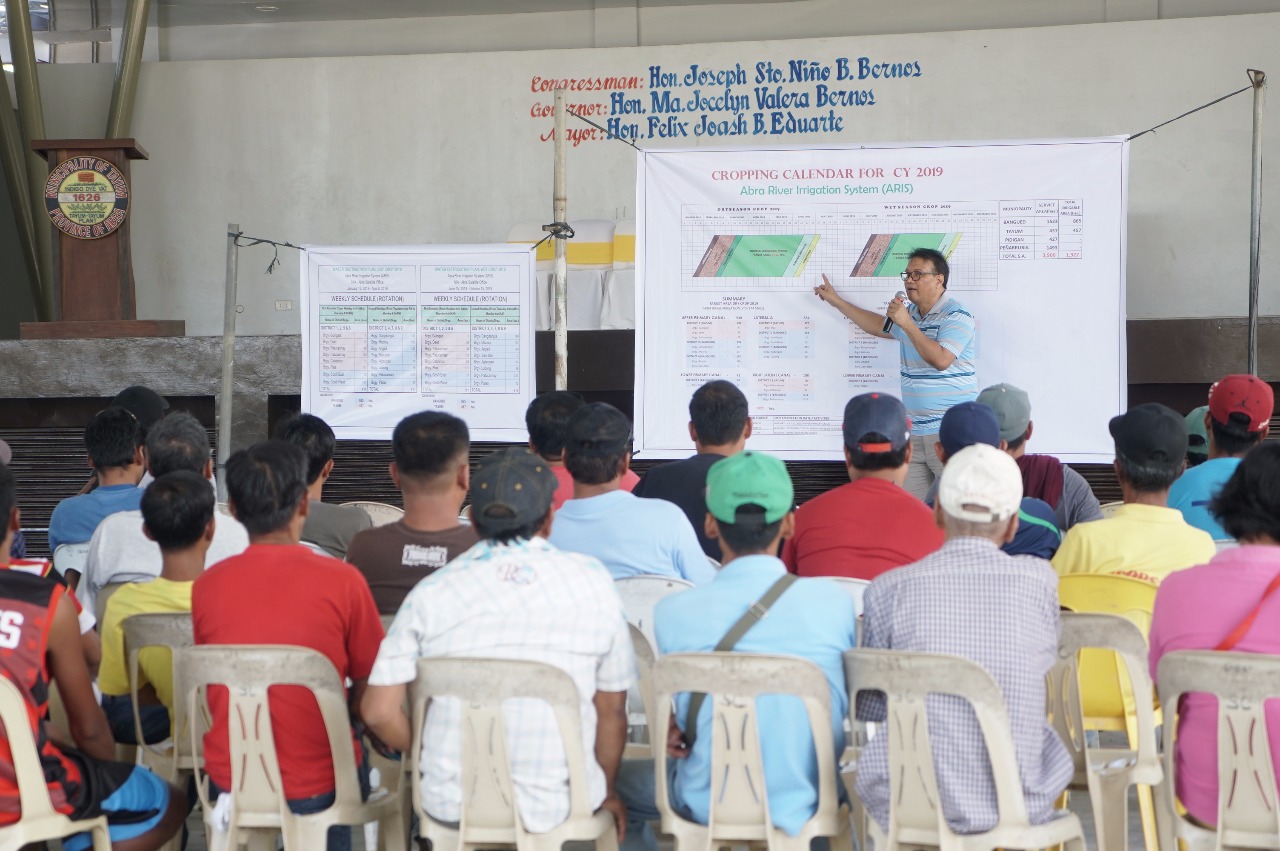 The province expects irrigation improvements as the Communal Irrigation System (CIS) of Abra was turned over to the National Irrigation Administration in Tayum Covered Court on January 19, 2019.
The event was attended by Cong. Joseph Sto. Niño Bernos, Tayum Vice Mayor Placido Eduarte, NIA Division Manager Manuel Bustonera, and members of CIS from Tayum, Bangued, and Pidigan.
In his speech, Cong. Bernos promised to prioritize irrigation developments through funding allocations. He also announced the Free Irrigation Service Act, a law that waives irrigation fees for farmers who own eight hectares of land or less as one of his achievements as a legislator.
Abra River Irrigators Association president Hener Balubar said NIA will administer the operation, maintenance, and improvement of the CIS which will allocate regular fundings from the national government for irrigation development projects that will benefit the farmers of covered areas.
After the turnover ceremony, NIA met with the members and leaders of the CIS to discuss the rules and functions of the stakeholders and to make plans for the improvement of irrigation services in Abra.