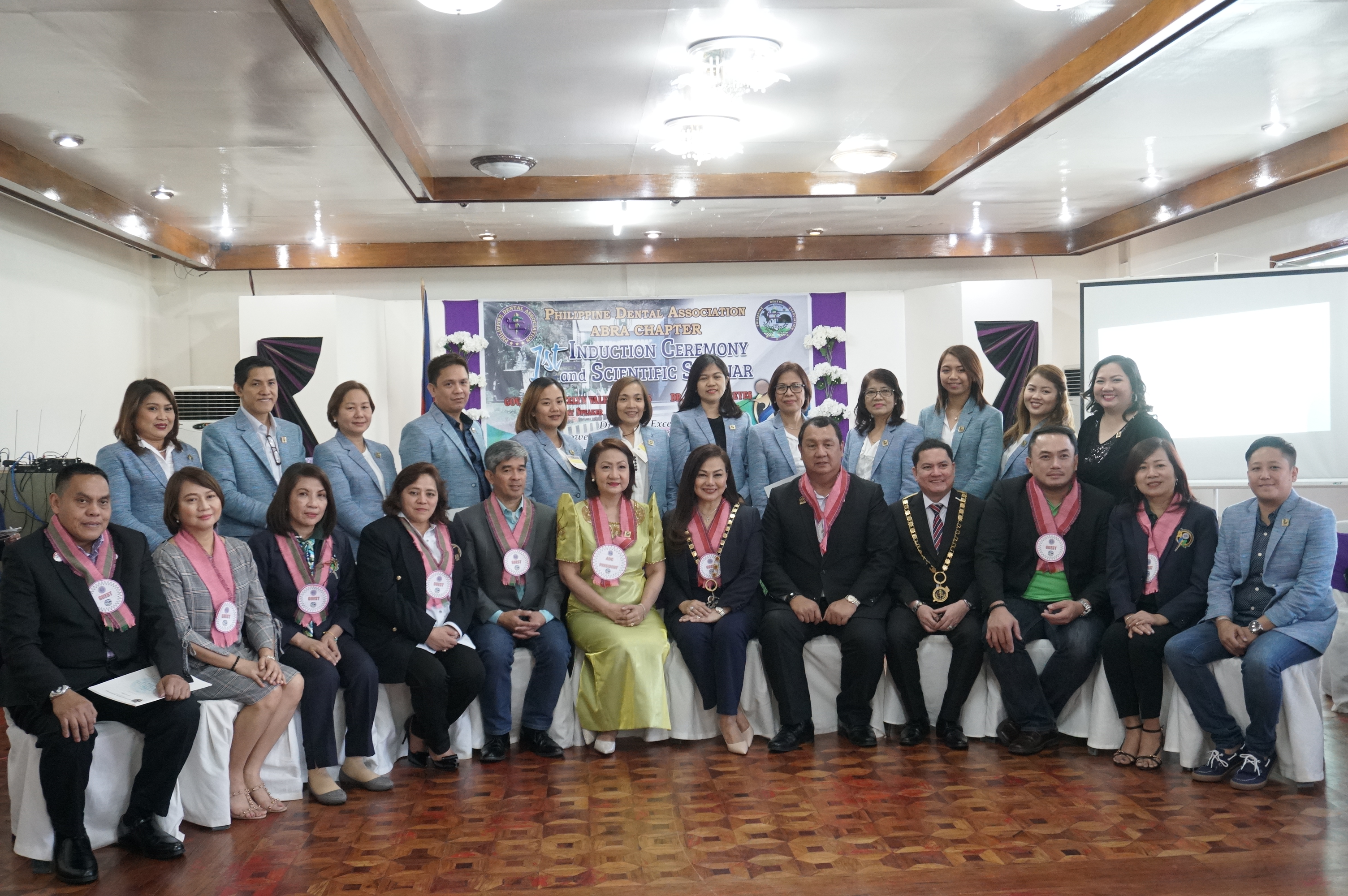 The Abra Dental Chapter celebrated a momentous event at the Capitol Social Hall today, January 16, 2019.With the Philippine Dental Association, the chapter conducted their first installation rites and first Scientific Seminar.
Abra Dental Chapter is a new organization in the province previously affiliated with the Ilocos Sur Dental Chapter four years ago. It is considered as the newest and first organization of dentists in the province since 1930s.
The organization was approved by the PDA in November 2018 after signing more than twenty delegates. The chapter is composed of dentists from DOH, DepEd, and the private sector.
The PDA officers and chapter presidents headed by PDA President Arleen R. Reyes, witnessed the installation rites. Vice Governor Ronald Balao-as also graced the occasion.
The Abra Capitol Choral also harmonized the Abra Dental Chapter and guests. Tingguian dancers performed pallook to entertain the crowd. Officers and members also tried the dance.
During the Scientific Seminar, Dr. Fernando Fernandez, Asia Pacific Dental Federation President, lectured the Abra Dental Chapter members for continuing oral education. Among the topics were oral infections, cross contamination, early detection of oral cancer, and treatment.
As the chapter president, Dr. Ma. Auditha Dickson took oath before PDA President Arleen Reyes. On her inaugural address, Dickson said that she wants to see the Abra Dental Chapter united. "As your new president, I want to see the Abra Dental Chapter united," Dickson said. Dickson also presented three resolutions which was passed under her term. She also handed it to the PDA President where it was gratefully received.
Likewise, the charter members and officers took oath before the newly inducted chapter president.
During an interview with the PDA president, Reyes said that the rebirth of the Abra Dental Chapter is like a child who wished to live separately as it was before affiliated with the Ilocos Sur Dental Chapter. "Para lang po yang isang anak na nasa isang pamilya at some point gugustuhin po ng anak na bumukod at magsarili," said Reyes.