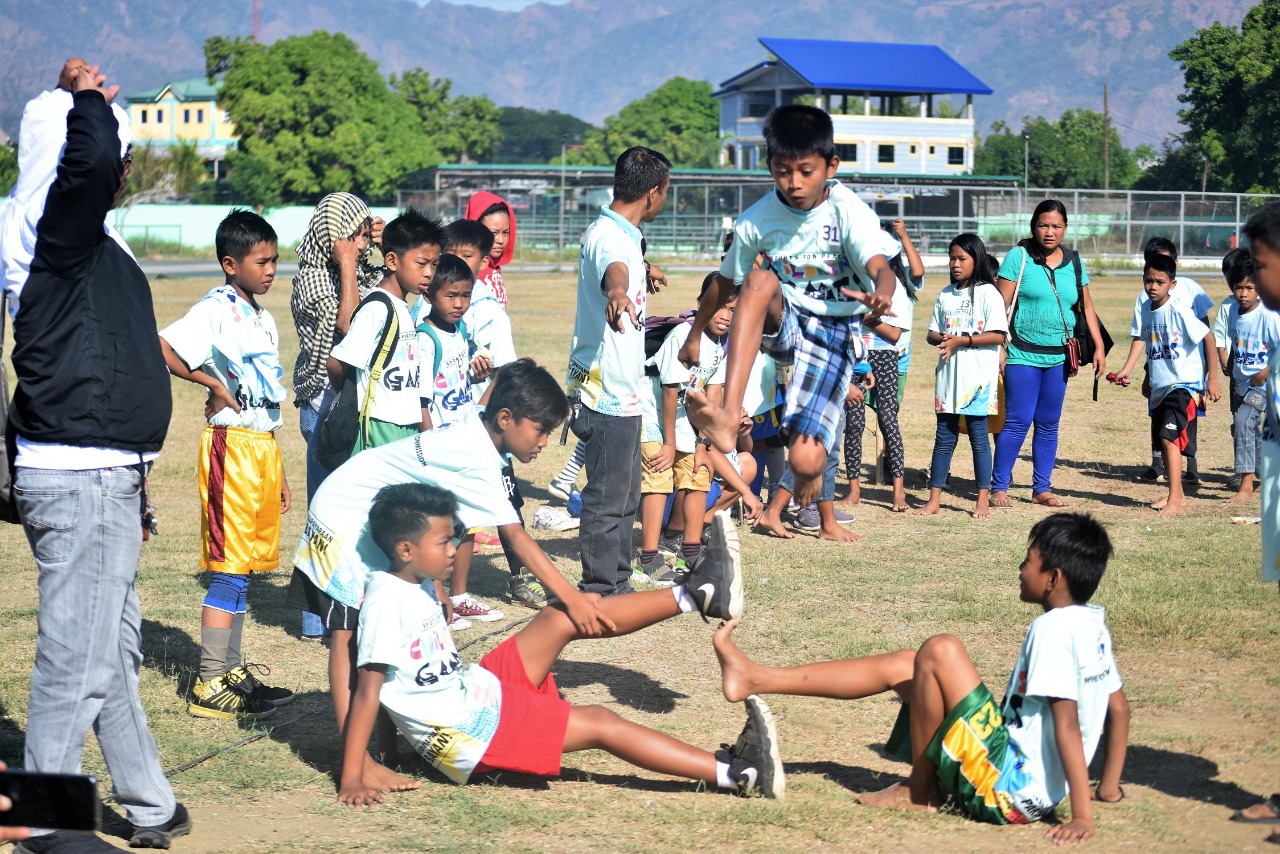 More than 500 participants joined the Children's Games with the theme "Abreño Kids in Sports" at the Abra Sports Complex on January 12-13, 2019.
SDS Amador Garcia thanked the Philippine Sports Commission (PSC) who sponsored the event in cooperation with the Provincial Government of Abra through the leadership of Governor Maria Jocelyn V. Bernos for staging the special program for Abreño kids. PSC also distributed school supplies for the children.
The children competed in different sports such as tug of war, sack race, chess, dama, patintero, longest line, kadang-kadang, tumbang preso, luksong tinik, shatong, 3×3 basketball, and volleyball during the two-day event. They were assisted by the Sangguniang Kabataan of Abra and Abrenian Youth Leaders Association headed by SK Pederasyon President Cynlai L. Osorio and AYLA President Joaquin Enrico V. Bernos. PSC also distributed school supplies to the children.
Mico Blaza, a grade 4 pupil conveyed his excitement in playing tumbang preso, also known as "paway lata", an indigenous game in Abra. He said he and his group needed to be strong, real quick & have teamwork to play the game.
The Philippine Sports Commission and the Philippine Sports Institute have been bringing the Children's Games to every Filipino child all over the Philippines since 2018.
According to North Luzon/CAR PSC Regional Coordinator Edwin E. Llanes, the Children's Games is one way PSC and PSI through the Office of President Rodrigo R. Duterte are reaching out to children in remote areas. This is also a way for the kids to experience the Children's Games and make new friends.
Llanes said that PSC only caters to 300 kids per province but Governor Joy Bernos requested to have 500 kids participate instead to engage more Abreño kids. Llanes said that encouraging children to join in activities like this helps kids stay away from vices as well.
Llanes added that as North Luzon PSC Coordinator, he had seen that Abreño kids have been very active since the Cordillera Administrative Region Athletic Association (CARAA) Meet that is why he tapped Abra as the first stop for the Children's Games this 2019.