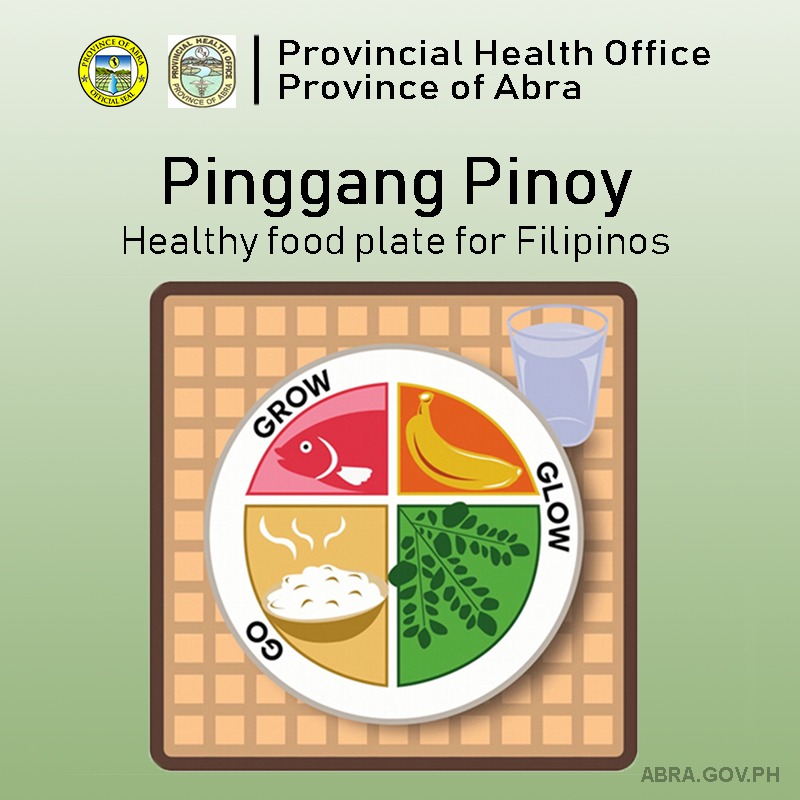 The Provincial Health Office reminds the public to follow the Pinggang Pinoy Healthy food plate for Filipinos this holiday season. The plate is a food guide that shows the correct division of nutrients that human body needs.
Provincial Nutritionist and Dietitian II Mary June Algarne advised the public to eat a matchbox-sized meat.
Algarne also said that we can eat all we want this Christmas season. However, eating too much is not advisable because it may lead to health problems. Most importantly, avoid skipping meals especially breakfast.
"Drink 8 to 10 glasses of water everyday. Also, moderate consumption of sweets must be observed to avoid gaining weight," Dr. Antonio Valera added.