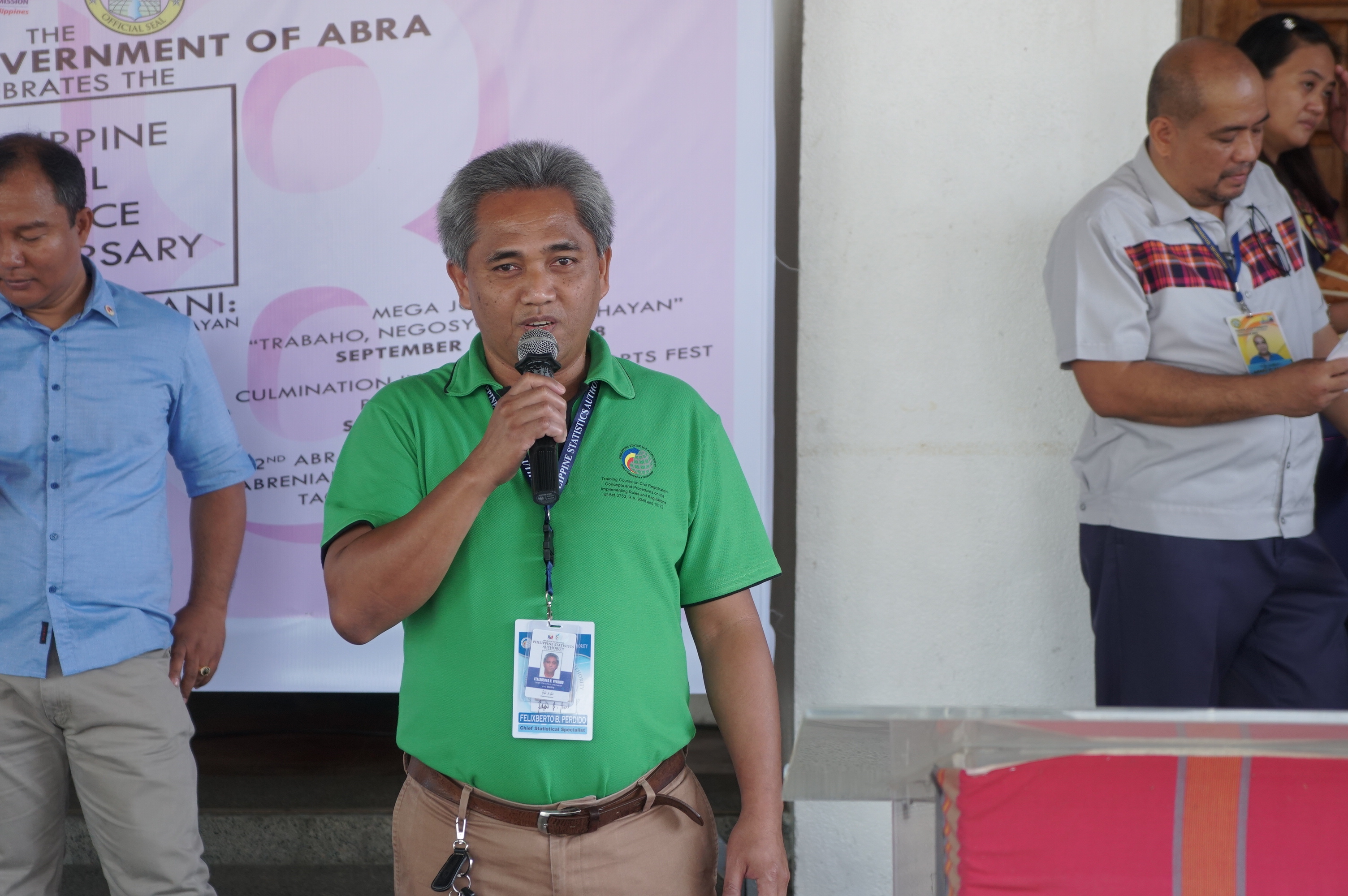 During the first Monday flag raising ceremony at the Provincial Capitol grounds, Mr. Felixberto B.Perdido of Philippine Statistics-Abra shares their vision of solid, responsive, and world-class authority on quality statistics and civil registration; and its mission to deliver relevant, reliable statistics, and civil registration services for equitable development towards improved quality of life for all.
Among the mentioned services of the agency were request for data, birth, marriage, and death certificates.
Mr. Perdido also mentioned that there is an accredited data center located at the municipality of Lagangilang where individuals can research results of surveys of the agency.
He also invites his fellow public servants to visit the PSA website at www.psa.gov.ph for more information.