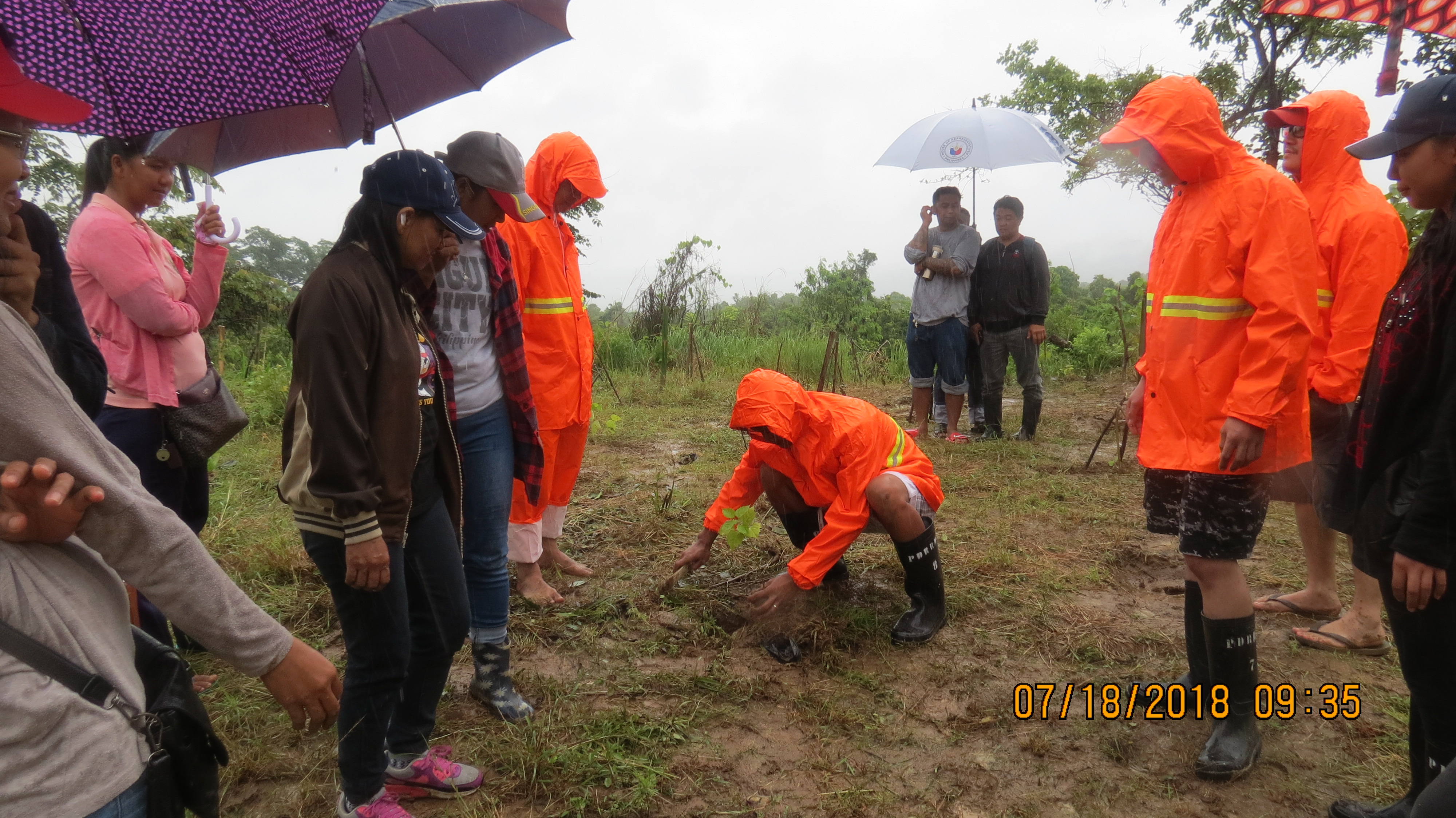 In observance of the National Disaster Resilience Month, the Provincial Government of Abra led by Gov. Joy Bernos through Provincial Disaster Risk Reduction and Management Office (PDRRMO) headed by Mr. Elmer B. Bersamin, PDRRMC member agencies, and students of Pilar Rural High School conducted a tree planting activity at Pilar Rural High School on July 18, 2018.
A total of 50 bamboo young seedlings and 500 gmelina seedlings were planted. The 50 bamboo young seedlings were given by Sitio Batikang Farmers Association, Brgy. Siblong, Bucay. The 300 gmelina seedlings were given by PENRO-Abra while 200 came from Callao Farmers Association, Villaviciosa assisted by DENR.
Tree-planting is just one of the many activities promoting rehabilitation of our forestry and protection of environment and ecosystem.
More photos