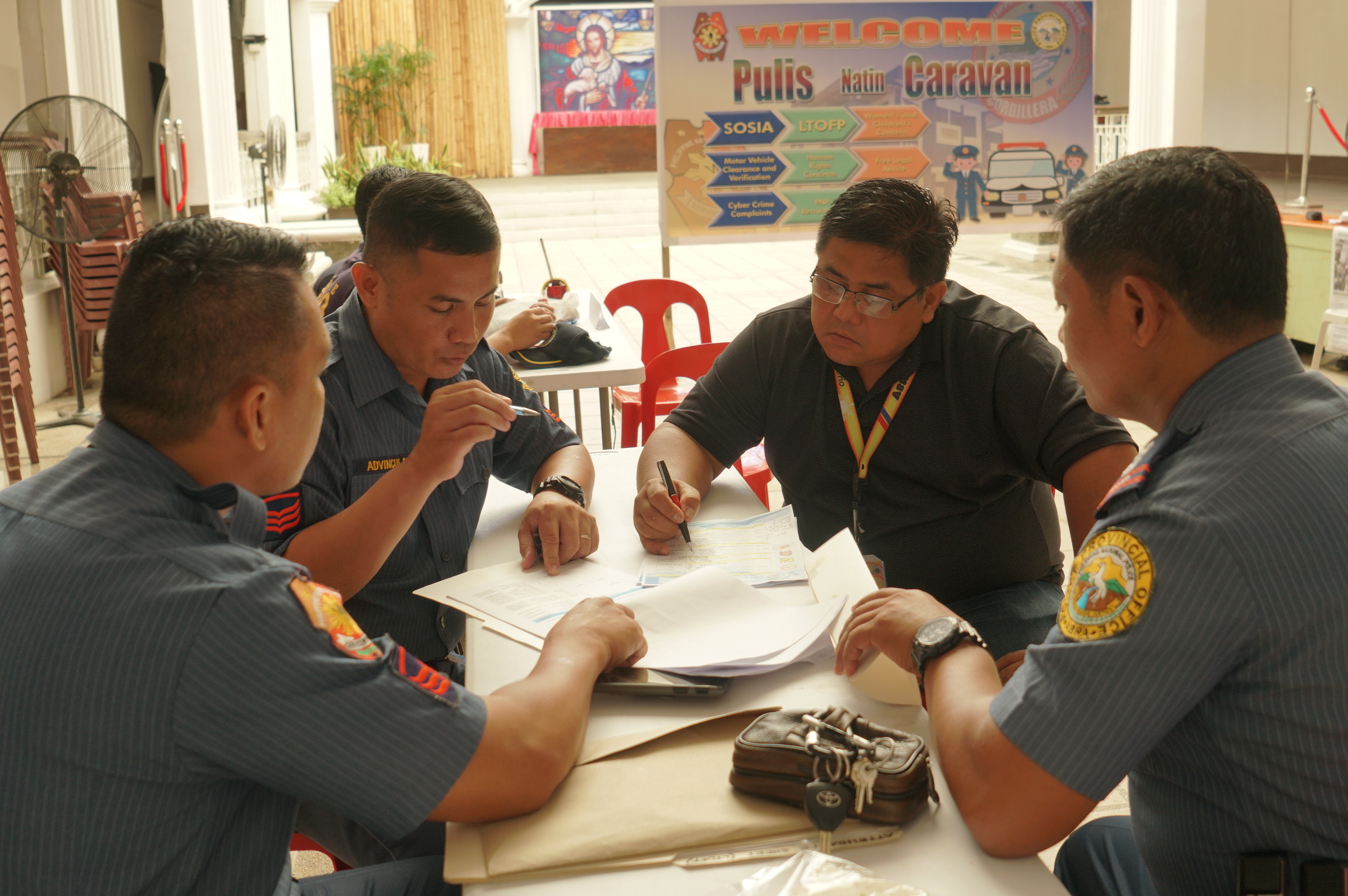 Abra Police Provincial Office (Abra PPO) brings PNP's frontline services closer to Abrenos especially to the far-flung areas with the Pulis Natin Caravan.
The caravan headed by Provincial Director Wilson Soliba is on its first leg at the Capitol Atrium from July 9 to 10, 2018. This is part of the weeklong celebration, Rambak ti Kappia 2018, in the province.
Services being rendered are License To Own and Possess Firearms (LTOPF), Supervisory Office of the Security and Investigation Agencies (SOSIA), Women and Children's Concern, Motor Vehicle Clearance and Verification, Human Rights Concerns, free legal advice, cybercrime complaints, PNP recruitment, and PNP benefits issues and concerns.